The report begins with a brief overview of traditional transportation planning, new models of planning that integrate shared mobility, and the role of utilities in equitable EV shared mobility programs. It goes on to review case studies of five programs that feature public-private partnerships and utility support. Based on these case studies, the report provides recommendations to enable the build-out of more equitable EV shared mobility programs, including:
Programs should leverage multiple sources of funding, and electric utilities (through ratepayer funds) can support the costs of charging infrastructure;
State and local policymakers must build equity and shared mobility programs into statewide transportation electrification standards, and into state, regional, and municipal transportation planning; and
Public utility commissions and utilities must build transportation equity and shared mobility into utility EV charging infrastructure programs. Successfully developing equitable EV shared mobility programs that are financially sustainable in the long run requires close coordination between a number of stakeholders, including public-private funding partnerships, and effectively integrating EV charging infrastructure with traditional transit planning.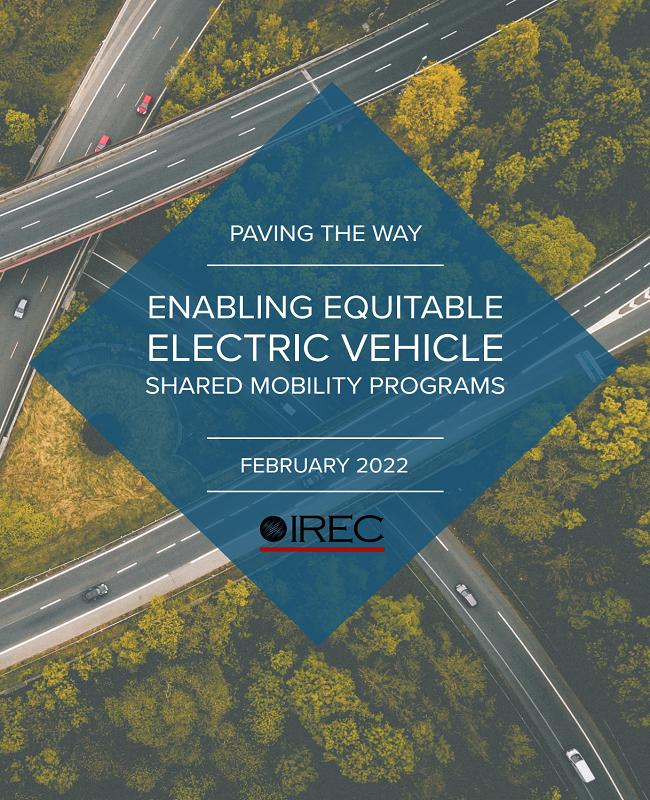 More About this Resource