The Seattle Department of Transportation (SDOT) conducted a three-part human-centered design study in the summer of 2018 to guide the expansion of the public electric vehicle (EV) charging network in low-income communities and communities of color. This work is part of the City's Drive Clean Seattle initiative and is driven by priorities set forth in its Race and Social Justice Initiative and Equity and Environment Agenda.
Key findings of the study highlight common concerns expressed by participants. Study responses indicate that information gaps, high upfront costs, and range anxiety prevent these communities from adopting EVs. In addition to these concerns, participants expressed needs to ensure reliable transportation, convenient charging station access, and protection from displacement or gentrification for at-risk communities. 
This research can inform future investments and policies to help expand EV charging equitably, in a way that provides benefits to host communities and does not exacerbate displacement risk. The results of this study are meant to inform SDOT's EV Charging in the Right-of-Way (EVCROW) pilot program and its EV Supply Equipment (EVSE) Roadmap for Shared Mobility Hubs.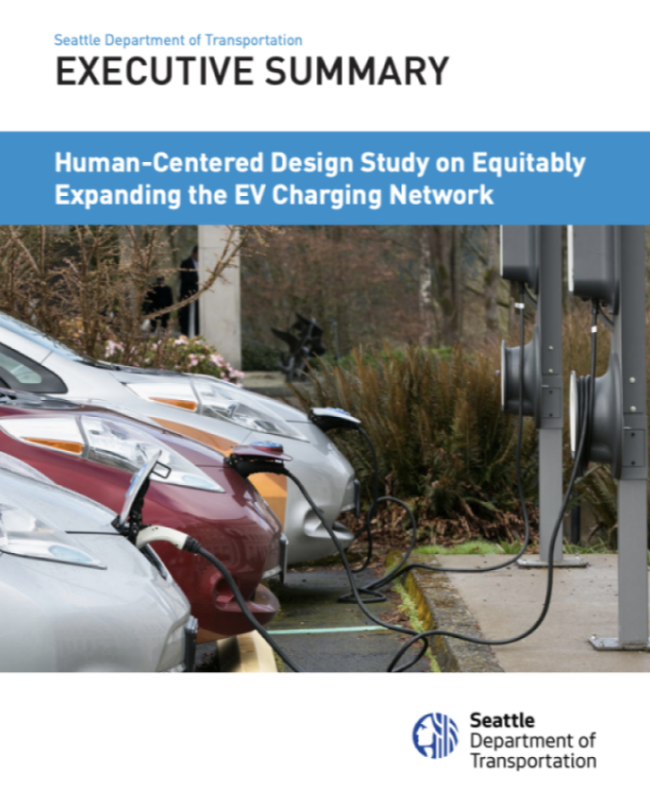 More About this Resource