Regional haul, heavy-duty trucking operations are good candidates for electrification due to the segment's relatively short-hauls and return-to-base operations. Many early electric truck deployments have taken place in California, but as the market matures, fleets, utilities, manufacturers, policymakers, charging companies, and other industry stakeholders are seeking assistance to prioritize regions outside California for future deployments of this technology.
The Guidance Report proposes a three-part framework that the industry can use to prioritize regions for electric truck deployments:
Technology – Identify the regions that are most favorable to the unique attributes of the technology itself.
Need – Identify the regions that exhibit the greatest need for the technology.
Support – Identify the regions that provide the most support for the technology.
The report found that regions favorable for electric truck deployments are found across the entire country with the Northern California, Southern California, Texas Triangle, Cascadia, Front Range, and Northeast megaregions showing particularly high potential. It recommends that, based on the fact that many trucking operations are not confined to individual states, fleets should think about electric vehicle deployments at the regional level. This analysis identifies the regions with the highest potential for regional haul electric trucks now based on policy support and other factors. As the technology develops further, the report authors expect even more regions to favor electric trucks. According to the report, fleets should work with policymakers, regulators, utilities, and other stakeholders in their region to collaboratively develop strategies to advance zero-emission trucks.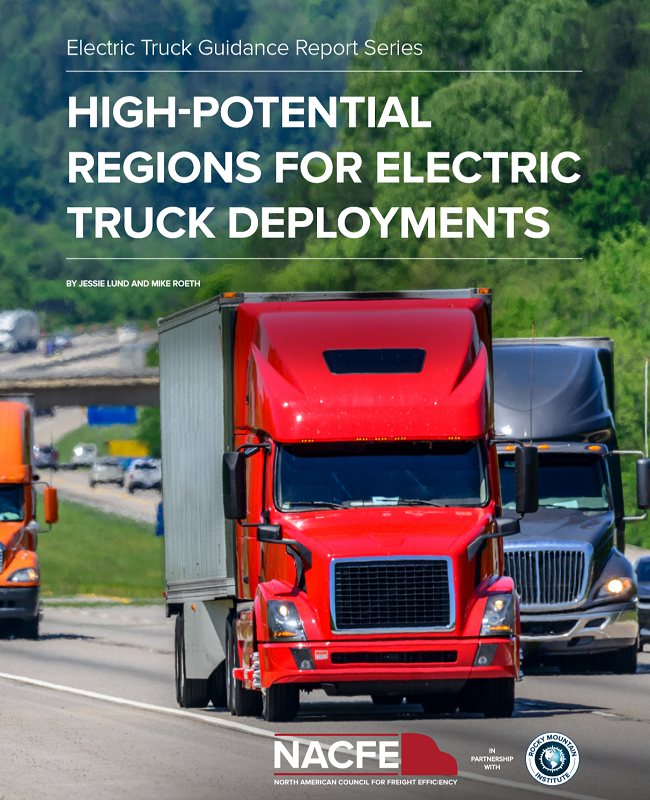 More About this Resource