This report presents the results of a comprehensive study to compare the emission, cost, and economic and jobs impacts of alternative technologies for the MD and HD transportation sector. The analysis was conducted to better understand the type and pace of alternative vehicle technology and fuel implementation required for California to achieve its public health goals. The report provides in-depth comparisons of:
Emission reductions achieved by alternative fuel technology-based fleetwide scenarios.
The total cost of ownership for various vehicle and fuel combinations.
The economic and jobs impact in California of the alternative scenarios.
The report offers three assessments that collectively provide important insights into the implications of various alternative fuel pathways, and a fourth component that outlines a "balanced scorecard" approach that allows a more complete and nuanced evaluation of different policy options than has typically been the case. The elements of the report are:
Emission Impacts Scenario Analysis
Total Cost of Ownership Technology Assessment
Economic Analysis
Balanced Scorecard
The fundamental conclusion that emerges from this analysis is that battery electric trucks and buses are the most promising technology to reach California's mid- to long-term goals, from both an economic and environmental perspective.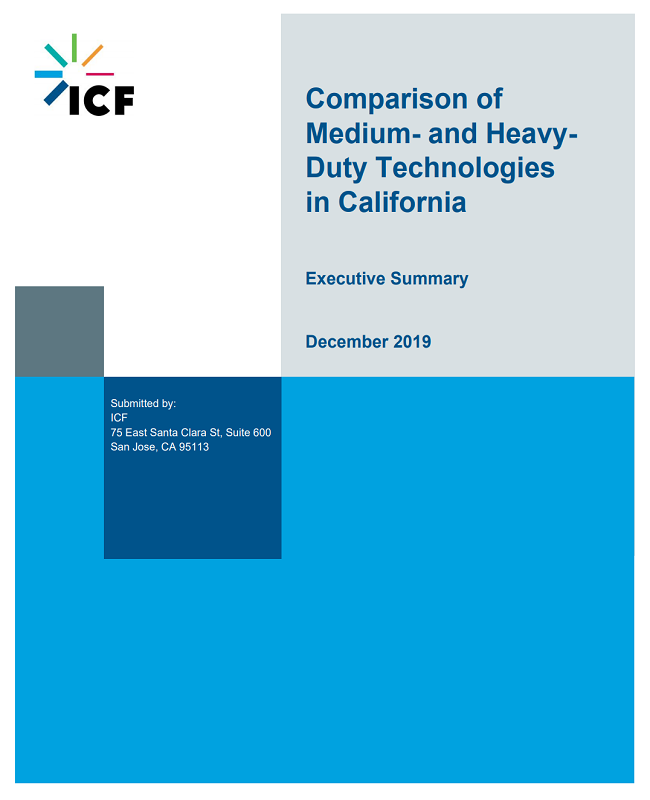 More About this Resource