This report from MJ Bradley & Associates was commissioned together between the Union of Concerned Scientists and the Natural Resources Defense Council, with both Clean Water Action and the New Jersey Environmental Justice Alliance serving as advising contributors to the project. Special thanks to all who made this collective work possible.
The study found that New Jersey residents will see many health, climate, and economic benefits of a NJ Clean Trucks program between 2025 and 2050, including:
Improving public health and avoiding nearly 136,000 respiratory illnesses, 250 hospital admissions and emergency room visits, and 230 premature deaths
Reducing greenhouse gas emissions from trucks and buses by 19 million metric tons, particulate matter by 245 metric tons, and smog-forming nitrogen by 144,000 tons
Delivering net societal benefits of over $11 billion, including public health benefits and savings for fleet owners and utility customers
Saving fleet owners $420 million annually by 2050, largely from savings on fuel and maintenance
Attracting $68 million per year in investments in public and truck depot-based electric vehicle charging infrastructure
Accelerating the deployment of zero emission trucks and buses would dramatically lower pollution from these vehicles compared to today's levels. Implementation of these rules would help contribute to a reduction in truck emissions that are 91 percent lower in nitrogen oxide (NOx), 77 percent lower in particulate matter (PM), and 41 percent lower in greenhouse gas emissions (GHGs) compared to today's levels. Combined with additional targeted actions, including EJ community specific programs and charging infrastructure programs, New Jersey has the opportunity to be a regional leader in reducing truck pollution.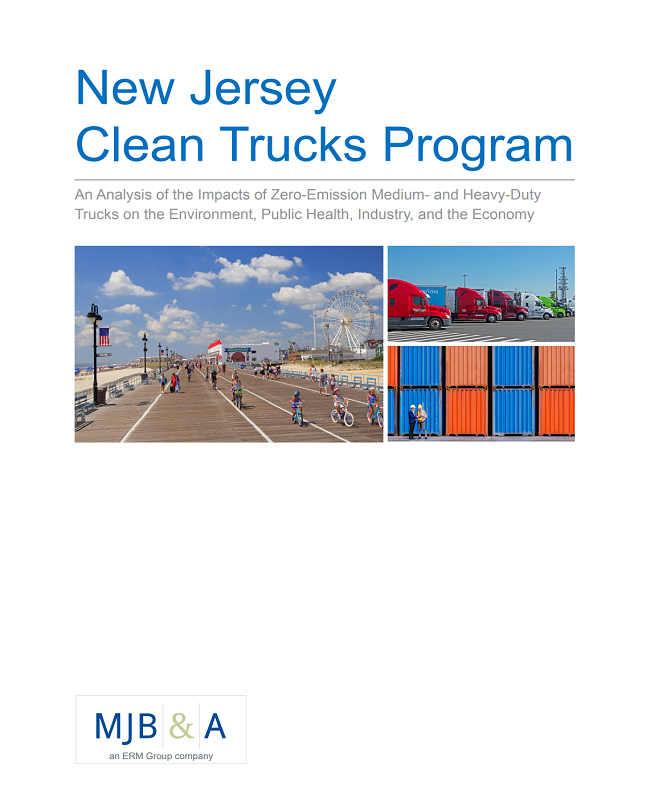 More About this Resource