Heavy-duty trucks are the workhorses of our economy. They move our food and products and support millions of jobs throughout the country. But because they are powered by diesel fuel, they contribute a disproportionate amount of transportation-related climate and local air pollution and saddle trucking companies with high fuel bills.
Heavy-duty trucks, however, present unique challenges for electrification. They carry heavy loads and have longer routes and unique schedules. Until now, there's been little publicly available research using real-world data that examines the technical feasibility of electrifying heavy-duty trucks or the infrastructure investment required for fleets to transition to electric trucks without significant changes to their operations.
The policy recommendations outlined here focus on the cost of charging infrastructure, the greatest challenge of electrifying heavy-duty trucks as identified by groundbreaking research from Gladstein, Neandross & Associates.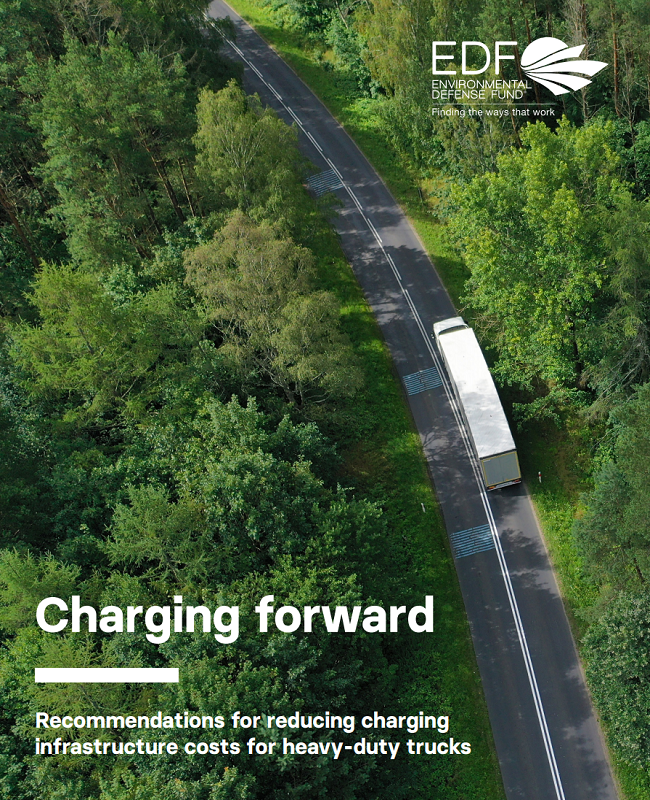 More About this Resource