Every day, medium and heavy-duty fleets carry goods, packages and people that keep the economy running. But, important as these vehicles are, their exhaust emissions cause serious harm to our world's climate and to human health.
Organizations are stepping up to change this by transitioning to electric, zero-emission vehicles. This is a vital move toward a zero-emission future that benefits people, planet and business.
This site is designed to help you turn your company's electrification goals into reality. It pulls together the most valuable (and vetted) fleet electrification resources, a comprehensive checklist and expertise from leaders in the space. With this map at your fingertips, you're on the road to successfully understanding and implementing fleet electrification.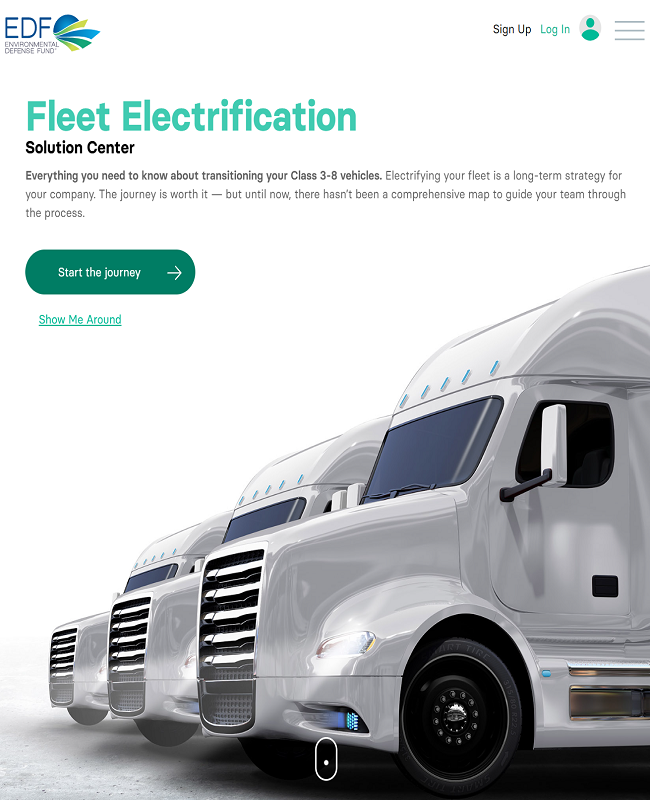 More About this Resource