Electrification of trucks and buses can bring many benefits, including lower energy use, emissions, and operating costs. Currently, however, these vehicles cost more up front, often have reduced range compared to conventional trucks, and must depend on limited charging infrastructure. To gain the full benefit of vehicle electrification, we will need continuous progress on battery weight and cost, vehicle efficiency, charging infrastructure, and cleanup of the electric grid used for charging.
This paper surveys the opportunities and barriers for electrification of trucks and buses, the state of the market, and the policy landscape. It summarizes available information on battery-electric heavy-duty vehicles from many disparate sources in order to provide a foundation for efforts by
ACEEE and others to encourage rapid growth in electric trucks where such a transition makes sense. It concludes with a recommended path forward to capture the benefits electrification can bring to these vehicles, if effectively deployed.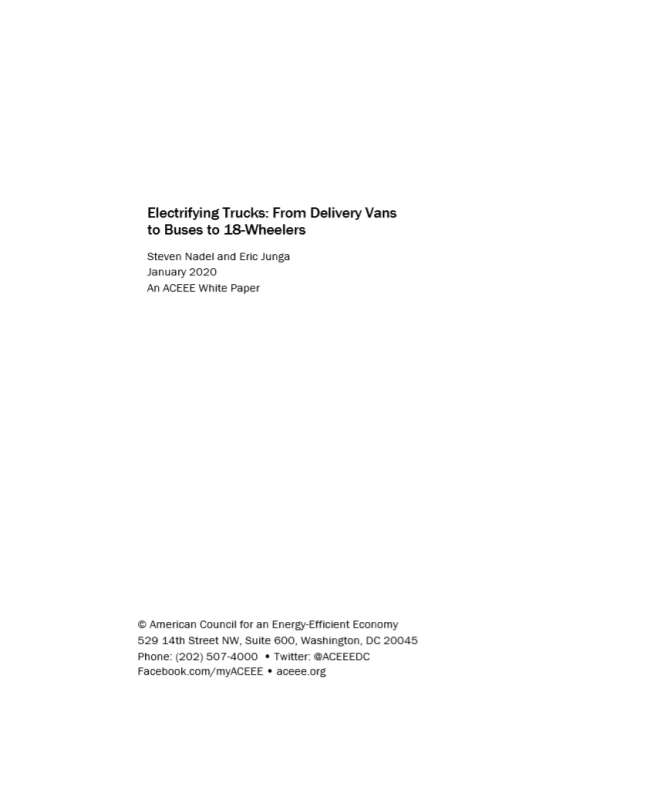 More About this Resource