Zeroing in on Healthy Air finds that a widespread transition to zero-emission cars, trucks, buses and other vehicles,
coupled with non-combustion, renewable energy resources would yield tremendous air quality, public health and
climate benefits across the United States. To illustrate the potential benefits, a transition to 100 percent sales of lightduty passenger vehicles and medium-and heavy-duty vehicles were assumed over the coming decades, along with
a transition to non-combustion electricity generation.
Zeroing in on Healthy Air builds off the 2020 Road to Clean Air report by the American Lung Association, and illustrates
the potential scale of benefits to public health, air quality and climate change if the United States accelerates the
course to a zero-emission transportation sector coupled with non-combustion renewable sources like wind and solar
energy. While similar to the 2020 "Road to Clean Air" report on zero-emission transportation, this report stands alone.
Updates to technical models, assumptions and methods do not allow for direct comparisons between "Road to Clean
Air" and this new analysis.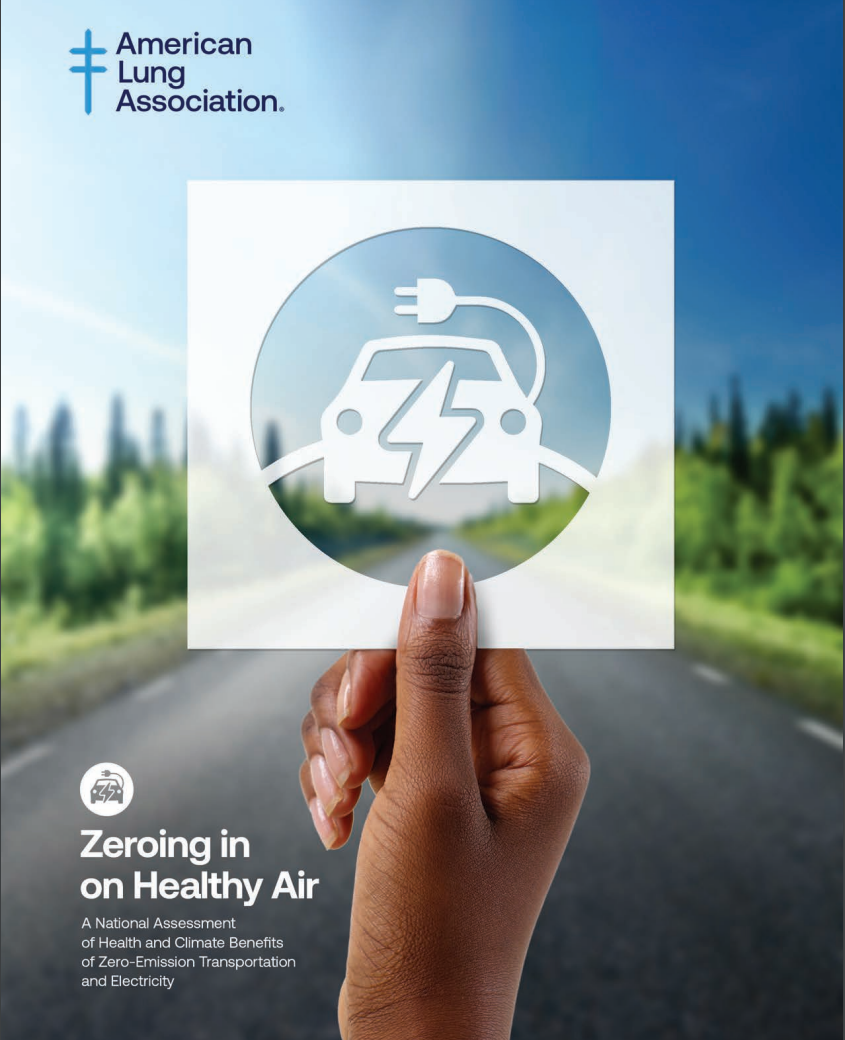 More About this Resource