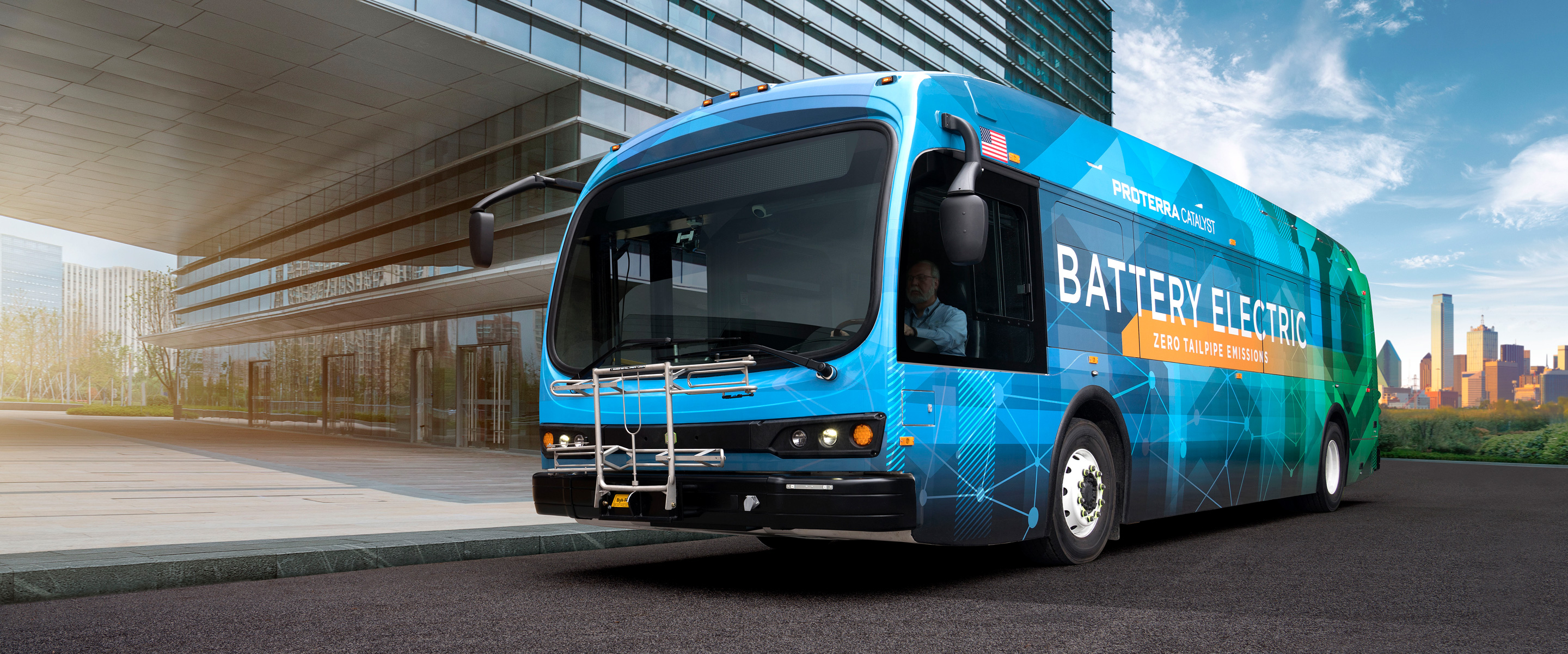 Proterra plans to invest over $200 million to expand their battery leasing program. First piloted in Park City, Utah in 2017, the program reduces the upfront cost to bring electric transit bus prices closer to diesel and natural gas alternatives. The American electric bus manufacturer is partnering with Japanese investment firm Mitsui to expand the program and provide a boost to the U.S. market.
The average diesel transit bus costs roughly $500,000 compared to the $750,000 sticker price of an electric bus. While customers still purchase the buses outright, the battery leasing program limits upfront investment. This can allow the bus owner to cover an estimated annual lease payment of $38,000 through fuel and maintenance cost savings. The company estimates that this can lead to savings exceeding $8,000 per bus annually.
Proterra and others hope this will help ignite the U.S. electric transit bus market. At the end of 2017, China accounted for 99 percent of the world's 385,000 electric buses. At the same time, there were only between 350 and 500 electric buses on the streets in the United States. Despite a slow start, the market is growing and leading manufacturers Proterra and BYD reported more than 1,300 in combined bus sales in the U.S. through mid-2018.
Proterra's investment can be used by transit agencies to supplement existing public funding available through programs like the Federal Low or No Emissions Vehicle (Low-No) Grants. Serving as one of the largest public funding sources designed to reduce fleet emissions, the Low-No program has an operating budget of $85 million for 2019. Combined with Volkswagen Settlement allocations, transit agencies have an expanding pool of public and private resources to support fleet electrification efforts.
Electric utilities have also invested in transit bus electrification, offering a range of programs including vehicle and charging station rebates, charging station ownership and installation, and reduced rates for bus charging. Proterra already counts Exelon as one of its investors and as this program grows, utilities could become direct partners by purchasing batteries directly from the manufacturer and leasing them to transit agencies. This carries some risk for the utilities, as the market is still in its infancy and many transit agencies are in the pilot phase of electric bus adoption. Utilities could reduce risk by capturing the residual value of the batteries by recycling them for use as grid storage, although the return on this investment is uncertain.  
Demand for electric buses is increasing. Proterra expects the expanded lease program alone to "unlock" over 1,000 new bus purchases. Manufacturers like Proterra and entities offering public funding are seeking reduce the cost barriers faced by transit agencies and facilitate ambitious commitments from cities and states to pursue full fleet electrification.
About the author: Conner Smith