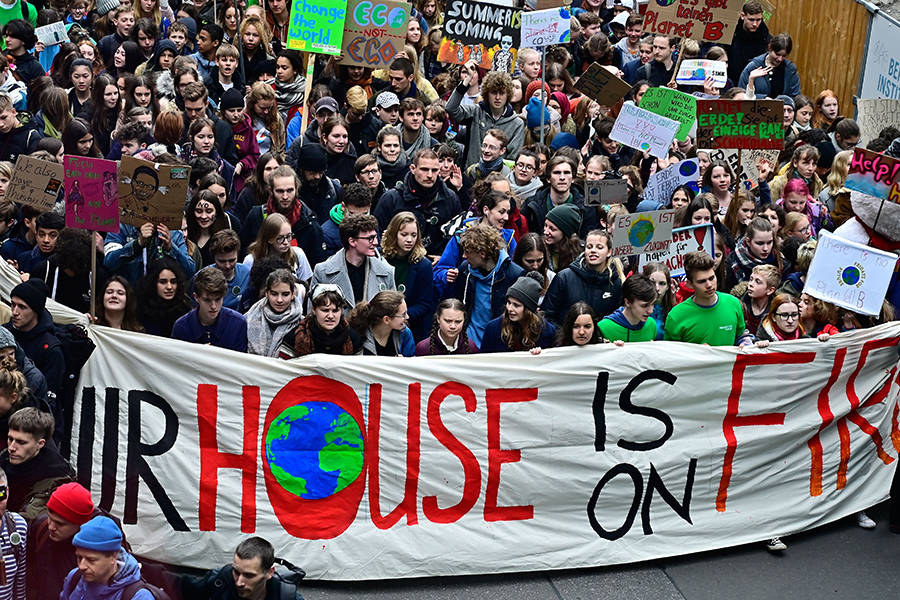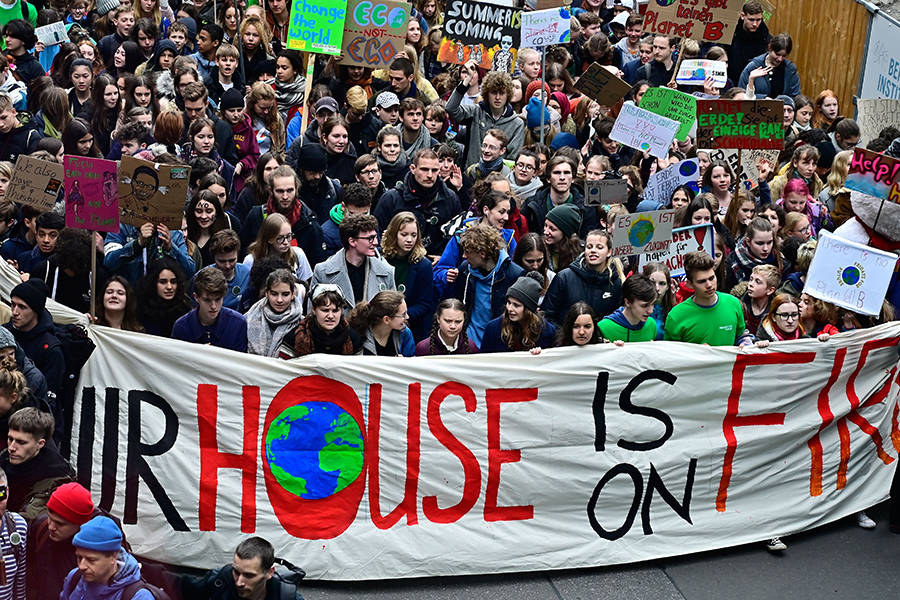 Source: Inside Climate News
By Nick Nigro
Climate change, software, and urbanization are the three primary drivers of change in mobility today and will continue to push on existing structures throughout the 2020s. Progress on transportation electrification is inextricably linked to each of these factors. To date, policymakers, especially those in Washington, have largely punted on addressing these issues in a comprehensive way and are not poised to enact significant reforms in the immediate future. While we can expect to continue our meandering approach to transportation policy for now, there's room for optimism and considerable progress in 2020 and beyond.
In our last spotlight of the 2010s, we looked back at the first decade of mass-market EVs and glimpsed a bright future. Near-term trends are considerably positive for the technology as battery prices fall and the tent for what's electrified grows. Some key developments from 2019—especially U.S. passenger EV sales and the state of carshare services—may mask this progress and sow seeds of doubt in some circles. However, a clear-eyed view of the market reveals undeniable progress towards an all-electric future across all transportation services.
In 2020, we can expect to see states and cities lead the way on encouraging electrification as proponents in Washington play defense in an effort to prevent the United States from becoming an island of tailpipes as the world moves on without us. Effective policy here would send a strong signal to the auto industry that demand will be there, and that the EU and China are not the only top-tier markets for EVs.
States can use 2020 to prepare their markets for the arrival of serious, mass-market EVs from major automakers set to hit showrooms later this year and throughout the early 2020s. Concerted efforts from state policymakers can provide automakers with certainty on the long-term viability of the U.S. market, which is struggling with a likely decline in year-over-year sales in 2019 and flat demand in 2020. The profitability of EVs in the near term remains questionable and public policy will continue to be the bridge builder to a period of cost parity, expected in the mid-2020s.
Building demand in the states got off to a good start in 2019 but more needs to be done. For the first time in years, states made moves in 2019 to join California's Zero Emission Vehicle (ZEV) program, which has been a keystone to California's market dominance. Colorado officially joined the ZEV program in August while Minnesota and New Mexico are considering adopting the standards as well. This new crop of states will add significant geographic diversity to those already following the program. Expanding the program to new regions would put pressure on neighboring states looking to advance the technology, especially states like Michigan and Illinois that build the vehicles and stand to directly benefit from EV success. A larger pool of states in the program would also provide an incentive for Delaware, Pennsylvania, and Washington, which follow other vehicle rules from California's low emission vehicles program, to jump in.
While the ZEV program is helpful, it doesn't guarantee demand for EVs from consumers and states must also address the considerable and growing infrastructure gap. In all aspects of the passenger EV industry, infrastructure is the area that exhibited the most progress in 2019 with fast charging installations growing 55 percent compared to 2018. Last year saw significant installations in California by ChargePoint and EVgo, a nationwide rollout of Electrify America's network, and Tesla's continued march to spread its Superchargers to all corners of the country. In 2020, Electrify America will continue to build out its billion-dollar network, more states will invest in infrastructure using their funds from the VW settlement, and electric utilities will spend some of their $1.3 billion in approved programs to deploy infrastructure.
Each investment in infrastructure should be coordinated with other policies and programs aimed at getting more EVs on the road in a way that ensures all segments of society can benefit from transportation electrification. Our review last year of utility programs found that nearly 25 percent of approved investments from utilities is slated to go to underserved communities. This is a positive step that can be improved on so long as these communities are engaged early and action is taken to ensure the utility programs developed accurately reflect the community's changing needs.
Another bright spot for 2020 is the medium- and heavy-duty segment, which saw considerable progress in 2019 and should hit more milestones this year. The original shared mobility vehicle, the public transit bus, is looking like a strong candidate for the vehicle segment that could be the first to completely electrify in some regions. We tracked over $400 million in funding awards for electric transit and school buses in 2019 alone and we can expect more as states continue to spend their VW settlement dollars. Large trucks were not seen as the most likely use for batteries 10 years ago, but all signs point to the 2020s as being the decade of electrifying everything. Upcoming research by Atlas will reveal that the business case for electric trucks is stronger than many realized under current market conditions, and we expect that environment to improve over time.
The prospects of electrifying shared mobility came into focus in late 2019 and accelerating this effort in 2020 will necessitate prioritizing regions where the business case is strongest. With the impending loss of the largest shared mobility service provider in the United States (SHARE NOW formerly car2go), it's clear that operating a traditional carshare business is not a slam dunk. For those thinking that electrifying these services would create a stronger business case, BlueIndy in Indianapolis announced it would soon shutter its service launched in 2015. Electrifying ride-hail services, on the other hand, continues to look promising. Lyft added hundreds of EVs to cities they're operating in, most recently announcing plans to add 200 EVs to Colorado. The key for Lyft and others looking to electrify these services is reliable access to affordable charging. Efforts like our EV Shared Mobility project will help test ideas that allow for high mileage services like ride-hailing to take advantage of the low cost of electric transportation.
When it comes to climate change, we're running out of time like the hero of everyone's favorite hip-hop American history musical. The 2010s showed an educated society is a capable of burying our heads in the sand, even as evidence grew around us of a global crisis. As 2019 came to a close, public reaction to the efforts of a dedicated teenager indicated a shift toward increasing attention to the concerns of younger generations over the future. This may not be the year when we turn the world upside down, but it is a crucial time to lay the groundwork for a period of rapid adoption of electrification technologies across the transportation sector.
About the author: Nick Nigro