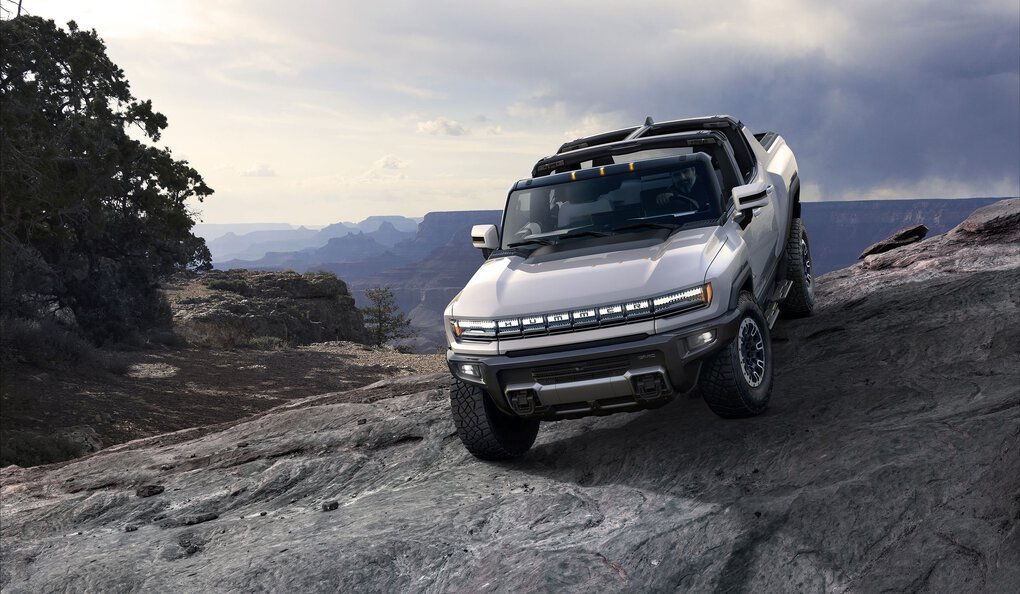 The Southeast EV manufacturing sector continues to heat up with General Motors announcing plans to bring production of the upcoming Cadillac Lyriq and $2 billion in facility upgrades to their Spring Hill facility in Tennessee. This is the latest in the automaker's charge to invest $20 billion in EV manufacturing and bring more than 20 vehicles to market in the United States over the next several years. At least $6.6 billion of this has been designated to specific facilities in the Untied States, including the recently designated Factory Zero in Detroit that will employ more than 2,200 people.
At least five of these new GM EVs are already planned to enter the market in the next four years. On October 20th, the company formally unveiled the anticipated Hummer EV, which will be available in a premium version beginning in late 2021. The first iteration of this supercar will go for $112,000 and offer 350 miles of range and will be produced at Factory Zero. An $80,000 version with 250 miles of range isn't expected until 2024. GM is also moving to bring more affordable options to market with the enlarged Bolt SUV expected in mid-2021.
In addition to introducing new vehicles across its brands, the automaker is looking to step up electrification by working with other manufacturers in the sector. In April 2020, GM announced plans to partner with Honda on batteries, fuel cells, and other ZEV technology as both companies look to make a run on the market in the coming years. The fraught and incomplete partnership with electric truck startup Nikola has taken considerably more spotlight than the Honda agreement in recent weeks. After speculation that the deal would fall through and comments from Nikola that they were prepared to go it alone, GM indicated on October 21st that the partnership talks were continuing. GM leadership continues to see opportunity to integrate their new Ultium battery and fuel cell technology in Nikola vehicles, including Class 7 and 8 trucks.
Next year is positioned to be a big one for new EVs and EV manufacturing as automakers begin to make good on promises made in 2020 to electrify more of their offerings. While GM is setting the pace for electrification announcements for the large American autos making up the Detroit 3, Ford is hot on their heels with plans to start delivering the reduced-price Mustang Mach-E by the end of 2020. Ford recently doubled down on its electrification commitments in light of California's move to achieve 100 percent ZEV passenger vehicles sales by 2035, backing the state's move while some other autos have deferred to generic statements from their trade association. For their part, Fiat-Chrysler lags far behind Ford and GM with only a plug-in hybrid Jeep Wrangler approaching production. You can track all of these model updates, investment announcements, and more on the Automakers Dashboard.
About the author: Conner Smith