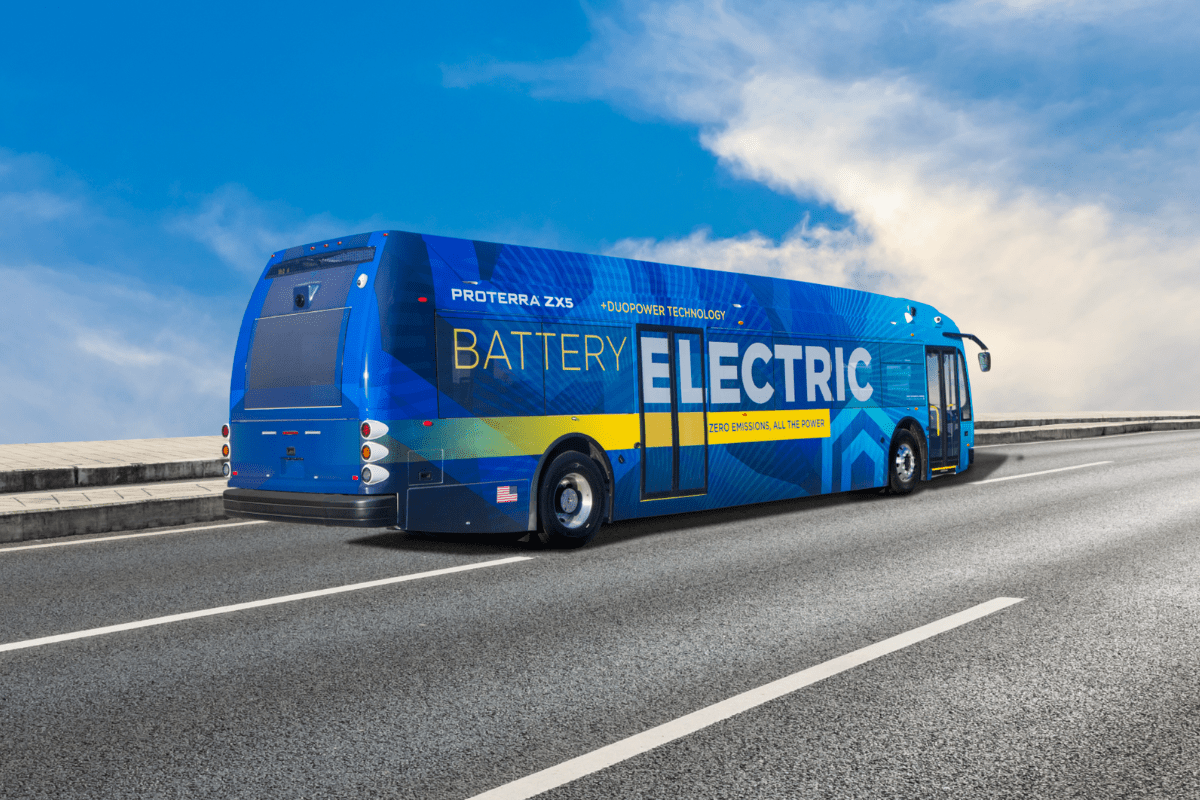 On Friday, June 25th, the U.S. Department of Transportation announced $182 million in grants to local transit agencies for the deployment of zero- or low-emission transit buses and supporting equipment and facilities through the Federal Transit Authority's Low or No Emission Program (Low-No Program). Total funding from the Low-No program is up 40 percent from FY 2020 and up 115 percent from FY 2019. Established through the 2015 FAST Act, the Low-No Program continues to serve as a crucial source of funding for the electrification of public transit.
Electric buses dominated the 2021 grants, with 45 out of 49 awards going to support battery-electric buses and supporting infrastructure. Of the remaining four awards, three will fund hydrogen fuel cell buses and fueling infrastructure, and one will fund diesel-electric hybrid buses. Historically, battery-electric projects have received 94 percent of total funding, while hydrogen fuel cell projects have received just over 5 percent. Fossil-fuel projects have received less than 1 percent of total funding since the start of the program.
Notable awards include $7.4 million to the Connecticut Department of Transportation, $7.2 million to Pioneer Valley Transit Authority in Massachusetts, and $6.9 million to the Chicago Transit Authority, all to support battery electric buses and charging equipment. Miami-Dade County, which recently announced a procurement of 42 electric transit buses from Proterra, also received a sizeable grant of $4.75 million from the Low-No program to support their bus replacement effort.
Proterra will supply buses and charging equipment to at least nine other transit agencies awarded through the Low-No program, solidifying the California-based company's command of the market. According to research by the International Council on Clean Transportation (ICCT), Proterra represents nearly half of all electric buses sold in the United States. Earlier this year, Proterra went public through a reverse merger with ArcLight Clean Transition Corp, raising more than $640 million to fund growth initiatives and battery development. This year marks six consecutive years that the FTA has awarded Low-No grants to transit agencies to procure Proterra buses, contributing to the more than 650 of the company's vehicles on the road.
There is a strong field of challengers vying to unseat Proterra, including legacy OEMs and new EV manufacturers. China-based Build Your Dreams (BYD) captured just over a quarter of the zero-emissions transit bus market in 2020, taking the second spot behind Proterra and followed by GreenPower and New Flyer at 17 and 14 percent, respectively. New Flyer, a subsidiary of NFI Group and the largest bus manufacturer in North America, began expanding its offerings to include battery electric and hydrogen fuel cell buses in 2017. New Flyer is currently the only OEM to offer a hydrogen fuel cell transit bus in the U.S., and the company won a contract for 20 hydrogen fuel cell buses from Alameda-Contra Costa Transit District in June.
While transit electrification continues to accelerate with support from the federal government, the U.S. still lags well behind the rest of the world. According to the ICCT, the U.S. and Canada accounted for just 1.2 percent of global zero-emission bus sales in 2020. CALSTART estimates that as of December 2020, there were a total of 2,790 zero-emission transit buses on the road in the U.S., representing around 4 percent of total transit buses on the road as estimated by the American Public Transportation Association.
About the author: Spencer Burget