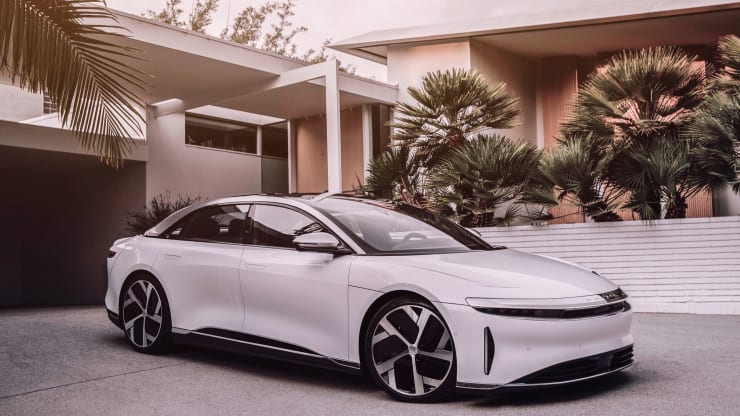 EV startups continue to vie for attention as they roll out announcement after announcement regarding production and funding updates. Nikola started last week with a bang when they unveiled a $2 billion partnership with GM. As a part of the deal, GM takes an 11 percent stake in the company and will lead the engineering and production of the Nikola Badger, a hybrid battery and fuel cell pickup truck expected in 2022.
The announcement sent Nikola's stock prices soaring before they plummeted again at the end of the week following some unfavorable reporting from Hindenburg Research. The company has since defended themselves and objective analyses by third parties has helped Nikola's share price regain some lost ground from Friday on September 14th as of 2 pm ET though the stock is well below its high on September 8th. In addition to the investment from GM, Nikola has generated $1.6 billion to kickstart production and bring online their $600 million production facility in Coolidge, Arizona. For their part, GM has also announced an alliance with Honda in early September in an effort to save money and share EV technology.
Nikola is far from the only startup to feature prominently in last week's new cycle. Their Arizona neighbor, Lucid Motors, unveiled their first vehicle on September 9th. The Lucid Air is already being marketed as a rival to the Tesla Model S, promising greater speed, efficiency, and comfort. The car will certainly turn heads if it can deliver on its EPA-estimated 517-mile range, a level greater than most conventional vehicles. The Air is expected to enter production in early 2021, when the company will begin work on a crossover-sized vehicle. Unfortunately for the everyday driver, the Lucid Air will start at $80,000 and go up to $170,000 for premium editions featuring the maximum range. Entry level models will come in around the 400-mile range mark currently offered by the Tesla Model S.
Lucid has work to do if they want to take on Tesla; the company claimed a commanding 70 percent of all U.S. EV sales in the first half of 2020. Lucid is focusing their early development on competing with the Model S, which only accounted for 6 percent of Tesla's total sales volumes, and comparable conventional vehicles. Seventy percent of Tesla's overall sales came from the Model 3 which costs anywhere from $38,000 to $60,000. Tesla is also ramping up production of its crossover, the Model Y, which starts at around $50,000. Auto giants like Volkswagen have the Model Y in their sights as they prepare to bring new crossover vehicles to the U.S. market. Tesla CEO Elon Musk met with Volkswagen leadership in Germany last week to tour their EV production operations and get a feel for the ID.3 that was recently released on the European market.
New EVs are coming and gone are the days when EVs offered up fewer than 100 miles per charge. The long range all-electric vehicles are here and startups and EV specialists like Li Auto continue to set the pace for investment in the EV market, raking in $10.5 billion in investment since July. In addition to the GM-Nikola partnership, major investments announced by Fisker, Rivian, and Lordstown Motors mean that $8.5 billion of this newly announced investment will be spent in the United States. This sets the stage for Tesla's highly-anticipated Battery Day on September 22. You'll be able to more easily track these market developments in our Automaker Dashboard launching next week!
About the author: Conner Smith