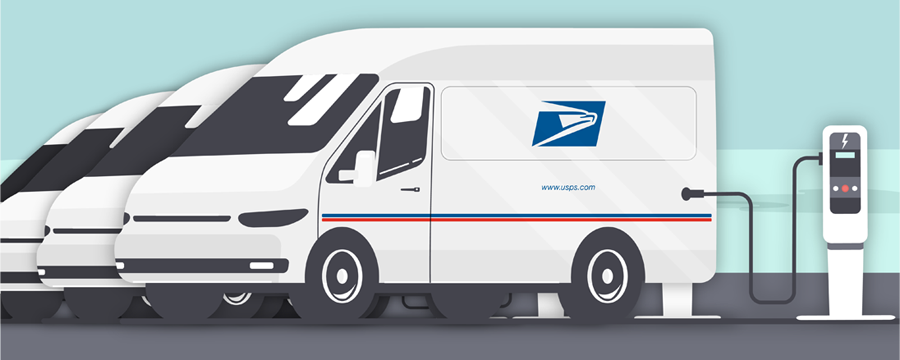 There is no doubt that 2022 was a big year for EVs. We witnessed the passage of the Inflation Reduction Act which provides billions of dollars in funding for electric vehicles, the beginnings of a nationwide charging network through National Electric Vehicle Infrastructure Program, several states taking regulatory action to mandate new zero-emissions vehicle sales, and more.
And in true 2022 fashion, the year ended with a bang. Here are a few stories you may have missed during the last few weeks of 2022.
Oregon and Washington Adopt Advanced Clean Cars II
The West Coast officially stands united when it comes to clean car standards. On December 19th, 2022, the Washington Department of Ecology and the Oregon Environmental Quality Commission officially adopted the Advanced Clean Cars II regulation, requiring that by 2035, all new vehicle sales be zero-emissions. In a previous digest, we outlined the status of where states lie with the ZEV program. At the end of 2022, at least eight states have formally adopted or have plans to adopt the rule.
USPS to Deploy over 66,000 Electric Vehicles by 2028
On December 20th, the United States Postal Service (USPS) announced plans to deploy over 66,000 electric vehicles by 2028, which would make it one of the largest electric fleets in the country. Vehicle acquisitions delivered in 2026 through 2028 are expected to be 100 percent electric. The USPS had an initial target of 10 percent battery electric vehicles with plans to purchase more gas-powered vehicles earlier this year, causing major political pushback from the Biden Administration. As it currently stands, the fleet has an electrification target of 75 percent by 2028. This investment includes $3 billion from the Inflation Reduction Act.
EPA Adopts Final Rule for Stricter Heavy Duty Vehicle Standards
Environmental Protection Agency (EPA) Administrator Michael Reagan signed the "Control of Air Pollution from New Motor Vehicles: Heavy-Duty Engine and Vehicle Standards" rule. This rule establishes more stringent heavy-duty vehicle emissions standards that will reduce nitrogen oxide (NOx) emissions beginning in MY2027. The EPA is positioned to develop another set of truck standards this year, including a transition to zero-emission trucks.
New York State Funding for Transportation Electrification Initiatives
New York continued its momentum in accelerating electric mobility in the state. Shortly after the award announcements of the New York Clean Transportation Prizes, Governor Hochul announced $23 million in additional funding for transportation electrification initiatives. This includes $8 million in funding to install fast chargers in underserved communities, $7 million in awards for EV charging networks to improve access across the state, and $8 million available for the New York Truck Voucher Incentive Program to support electric school bus deployment.
Critical Mineral Funding
Before the year closed out, congressional lawmakers unveiled a $1.7 trillion omnibus spending bill for Fiscal Year 2023, which dedicates increased funding across several energy and environmental agencies. However, the spending package appears to leave out funding that would allow the U.S Department of Energy (DOE) to deliver on the Defense Production Act authorities. For reference, the DOE received $500 million in funding for critical mineral mining from the IRA in 2022.
More Detail Lands for Clean Vehicle Tax Credit
In the final days of 2022, the Department of Treasury released further information on the Clean Vehicle Tax Credit including some comprehensive Frequently Asked Questions (FAQs). The FAQs includes a list of vehicles that will comply with the tax credit (according to manufacturers). The information covers the new, previously-owned and commercial clean vehicle credits but does not cover the sourcing provisions for the new vehicle tax credit (this will come in March 2023). Find further analysis on the implications of this information here (including on Manchin pushback on timing and definitions of a free trade agreement).
The year ahead looks to be a big year for implementation building off the successes from 2022.
About the author: Moe Khatib