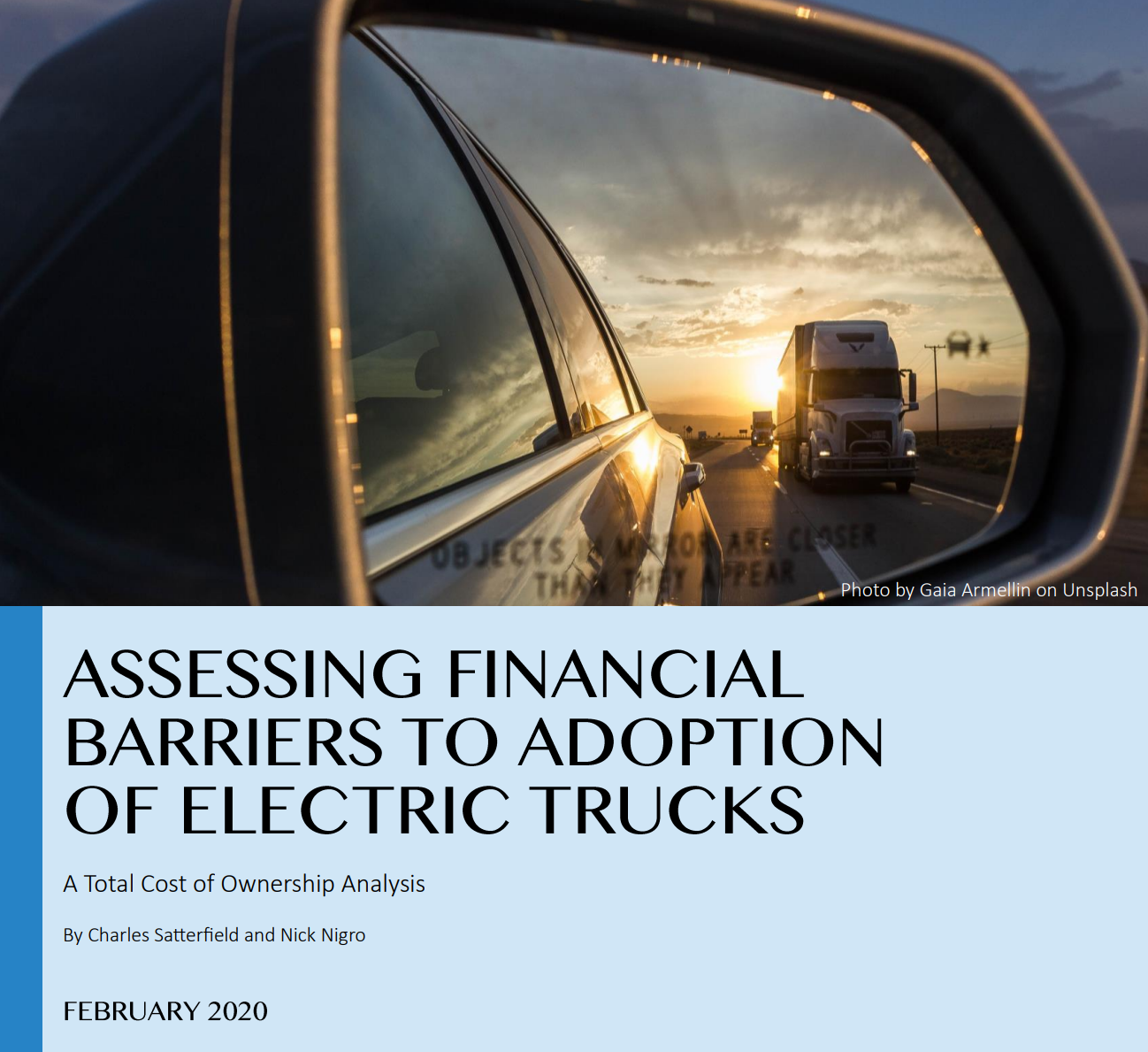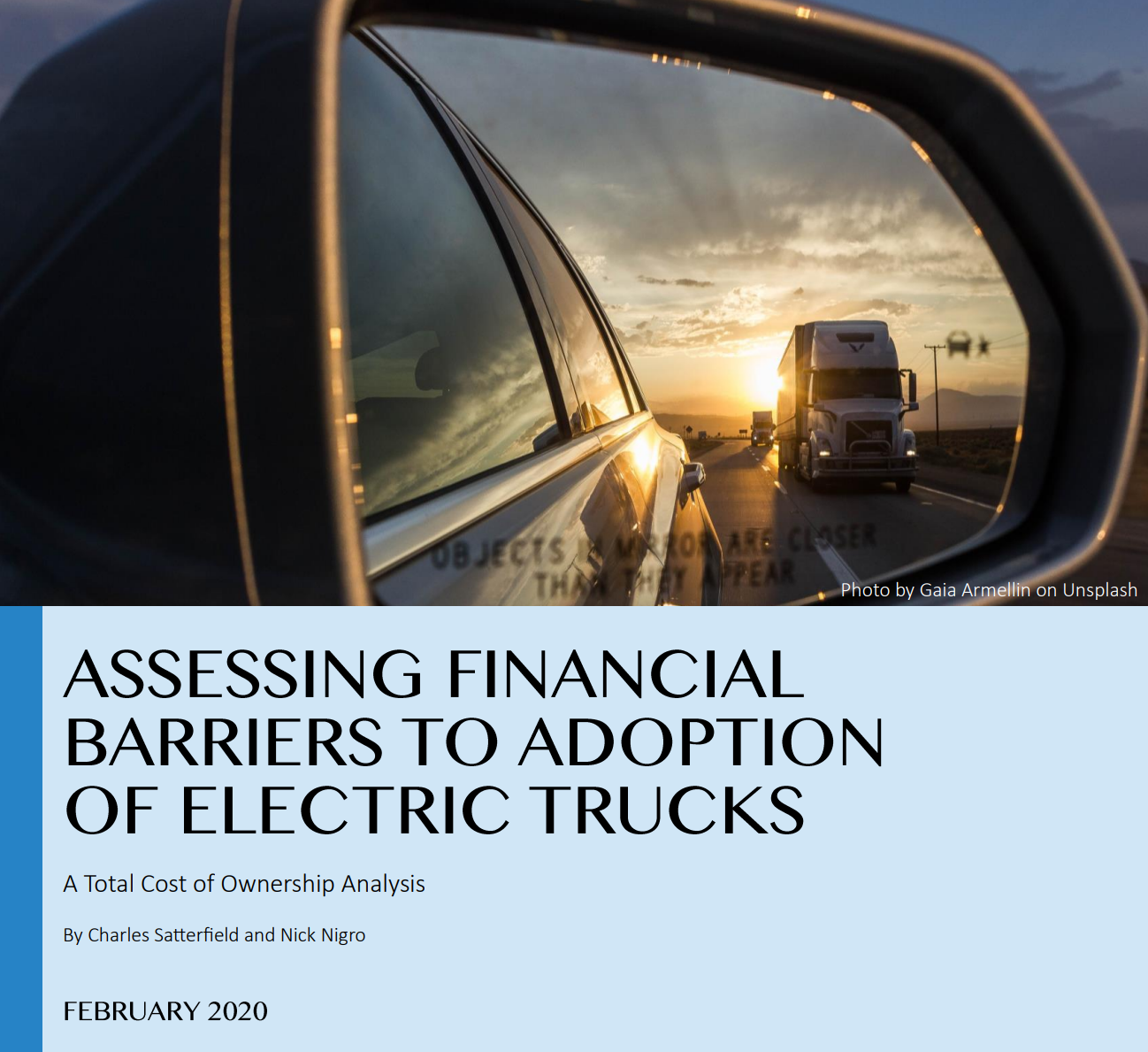 The business case for electrifying vehicle fleets is improving and major retailers are looking for independent analysis on transportation electrification. According to a 2017 report from the United States Department of Transportation, roughly 80 percent of freight is carried over distances less than 250 miles. These vehicles are primary candidates for electrification and companies including Ikea and Walmart are capitalizing on the opportunity to electrify their supply chains by ordering electric and zero emission trucks from a range of automakers.
Despite interest and early commitments to transportation electrification, retailers face several barriers to EV deployment. We have recently completed a report in collaboration with the Center for Climate and Energy Solutions (C2ES), David Gardiner and Associates (DGA), and the Retail Industry Leaders Association (RILA) In order to further understand these challenges. The report includes an assessment of the total cost of ownership (TCO) for electric trucks under a wide range of scenarios and found that access to low-cost charging, in particular through the use of depot charging stations owned by fleet owners, and utilization of public vehicle incentives are the primary factors impacting the profitability of fleet electrification.
Charging infrastructure deployment is a key barrier to rapid acceleration of freight sector electrification and the study found that access to low-cost charging was a primary factor for improving the value proposition of EV adoption for retailers and shippers. Access to inexpensive charging was assumed in more than 98 percent of the scenarios where EVs achieved cost competitiveness with conventional models. Depot charging, where fleets own and operate their own charging infrastructure, helped fleet operators keep charging costs low by avoiding public charging fees. This also offers fleet operators greater control over charging, reducing vehicle downtime.
Retailers and shippers can also benefit from electric utility investment in EV truck charging infrastructure as well as rate design that allows for reduced demand charges and off-peak charging rates for EVs. So far, electric utilities have been approved to invest more than $676 million in programs including a focus on truck fleet electrification. Almost all of this investment is concentrated in California.
High upfront costs were also identified as a primary barrier to truck fleet electrification. Costs remain high for many electric truck models at this early stage of market commercialization. More than 70 percent of scenarios where EVs achieved cost competitiveness with conventional fuel models included some form of public incentive for purchase. States like California and New York that are leading on electric truck deployment have both established voucher incentive programs to substantially reduce the price gap between conventional and electric models. These programs are highly popular among private fleet operators and the California Hybrid and Zero-Emission Truck and Bus Voucher Incentive Project is currently oversubscribed after receiving requests for its entire $142 million budget for 2020. To date, public agencies have invested more than $194 million in electric trucks, more than 90 percent of which falls in California. Almost all of the remaining public sector investment in electric trucks comes from the New York Truck Voucher Incentive Program.
Private companies and state policymakers will likely continue to lead the charge on truck fleet electrification as the Trump administration makes moves to limit the ability of states to set tougher emissions standards. In addition to public funding, states can look to California's efforts to establish the first-of-its-kind electrification requirements for trucks for examples of policy leadership. Companies in states without strong government support for truck electrification can still influence the implementation of electric utility programs and apply for funding through the VW Settlement.
In addition to electrifying their fleets, retailers are also looking to support transportation electrification efforts by hosting light-duty EV charging infrastructure for customers visiting their stores. Stay tuned as we will be conducting an analysis on business models for retail charging stations along with our partners in the coming months.
About the author: Conner Smith