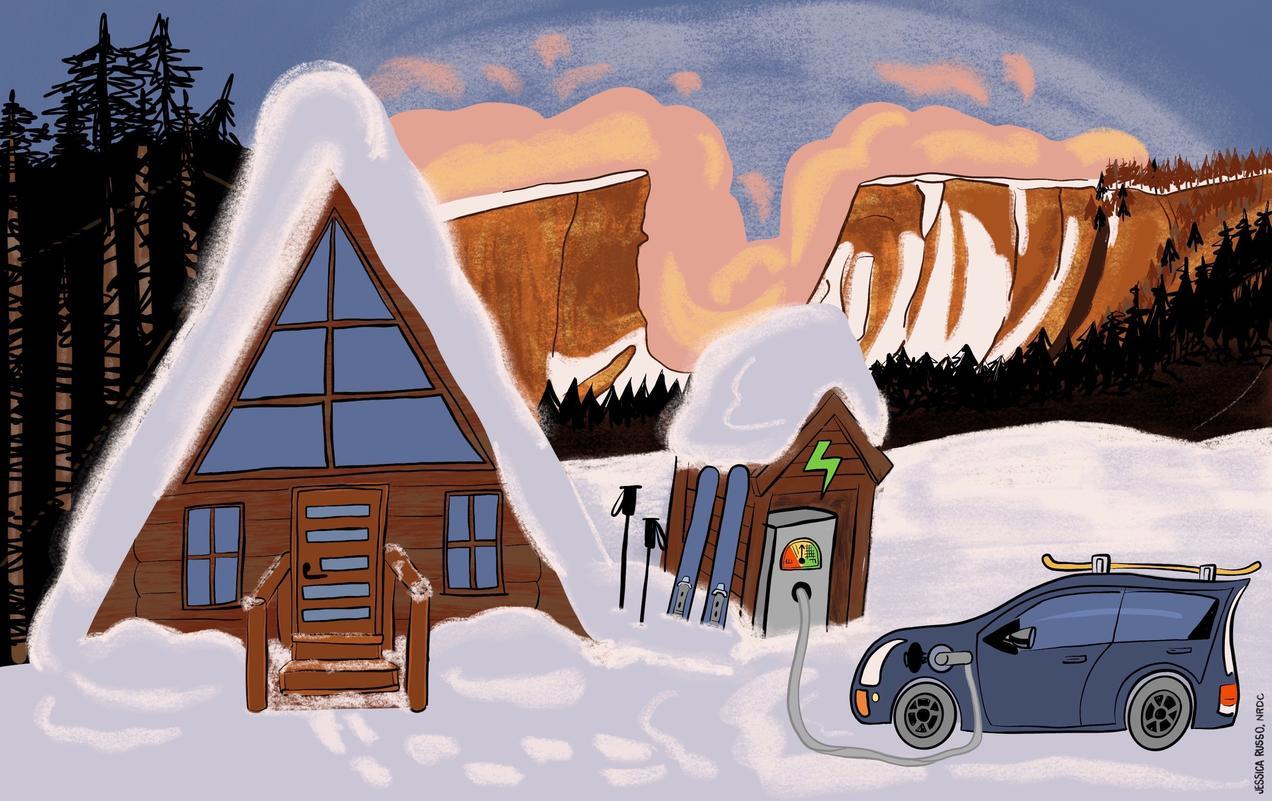 In the largest single utility transportation electrification program approval outside of California and New York recorded so far, the Colorado Public Utilities Commission approved Xcel Energy's Transportation Electrification Plan (TEP) on January 11th. The $110 million plan will support more than 20,000 charging stations in the Centennial State. The program will be implemented through 2023 and came as a result of legislation enacted in May 2019 under Senate Bill 19-077 that required investor-owned utilities in the state to file transportation electrification plans.
Xcel's TEP includes a 15 percent carve-out for underserved communities across the entire program and a 30 percent requirement under the $12 million Research, Innovation, and Partnerships (RIP) element of the plan. The RIP portfolio is meant to invest in emerging technologies that can enhance vehicle-grid integration such as charging optimization for fleets and bi-directional power flow (V2G). The RIP portfolio will include programs like the $2.2 million school bus electrification program Xcel proposed as part of the RIP portfolio in their initial program proposal. The underserved community investment requirement of $22 million brings the nationwide total to more than $788 million being invested by utilities directly in underserved communities.  
This is Colorado's first utility program approval, but the state has made considerable progress towards transportation electrification since 2019 and outlined ambitious goals in the updated 2020 Colorado EV Plan. By executive order, Governor Jared Polis has required that the entirety of the state's remaining $39 million in Volkswagen Settlement funds be spent on EVs. This will support the state's goals to deploy 940,000 EVs and electrify all transit buses by 2030. The state was one of 15 along with Washington DC to sign on to the ZEV Bus and Truck MOU in July 2020 seeking 100 percent ZEV medium- and heavy-duty vehicle sales by 2050. Medium- and heavy-duty vehicles are eligible for Colorado's state tax credit program.
For their part, Xcel has been one of the most active electric utilities in the transportation electrification space around the country. In June 2020, the company filed a $156 million COVID-19 relief proposal with a focus on generating employment through transportation electrification in Minnesota. They have already been approved to invest $26 million in Minnesota. Xcel has also been approved to offer a Residential EV Service program in Wisconsin, although they have not requested approval for any additional investment in the program. In addition to this, Xcel filed a $3 million Transportation Electrification Plan in New Mexico in July 2020.
Utilities are hitting their stride and continuing to find a place for themselves within an expanding EV market in the United States. Utility approvals were up three times in 2020 compared to 2019 thanks to two major approvals in New York and California. The latter is also beginning to take a different approach with the passage of Assembly Bill 841 in October 2020, which directs utilities to provide make-ready investment to reduce the cost of charging station installation for site hosts state wide. This directive forgoes the formal regulatory process and could provide a model for ongoing utility engagement in the provision of EV charging services in key markets. Time will tell what role utilities will play in President-elect Biden's pledge to deploy 500,000 charging stations nationwide and whether transportation electrification will be included in the first 100 days agenda of the incoming administration. Stay tuned for updates in the way we track legislation and federal activity on the EV Hub.
About the author: Conner Smith