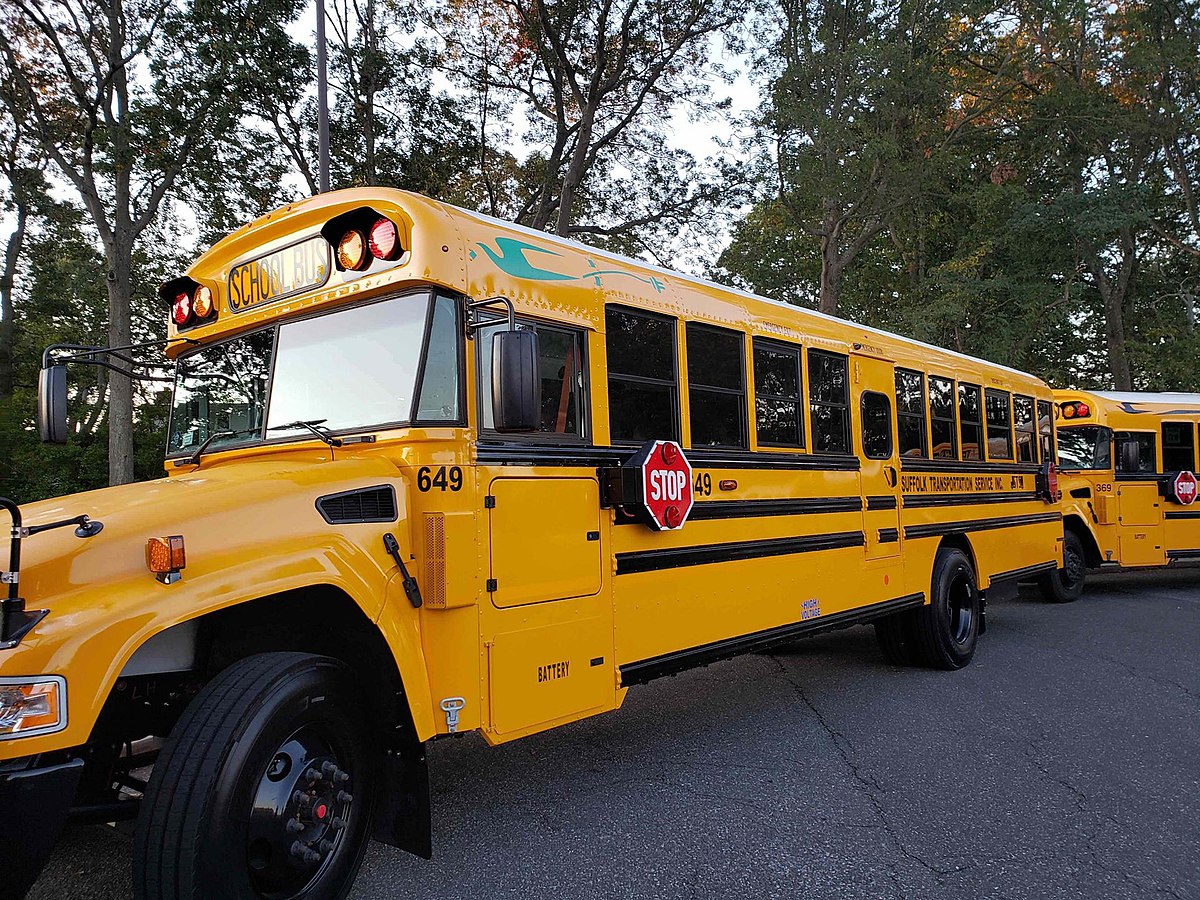 Governor Kathy Hochul, in her State of the State address on Wednesday last week dropped some big numbers. The Governor of New York announced a number of ambitious targets, including what would functionally be a statewide gas ban for new buildings by 2027.
Importantly, the Governor also announced a target for electric school buses. She announced that by 2027, all new school buses will be electric and the entire fleet will be electric by 2035.
The Governor's State of the State proposal notes that there are 50,000 school buses in New York State. So where are we at now?
On the State Policy Dashboard, we have tracked $481 million in public funding dedicated to electric school buses around the country. To date though it has been a one-horse race – the horse being California. When California is excluded from the dataset, the figure is just $164 million including $12.1 million in New York. We've also tracked press releases from school districts and bus manufacturers. In total, we found more than 1,200 electric school buses that have been committed or deployed. The large majority, 74 percent, have been committed but are yet to hit the road.
In New York state, we found 15 announced electric school buses, of which 11 have been deployed. In short, the state faces a steep climb ahead to electrify its entire fleet of 50,000 school buses by 2035.
The Governor identified the Infrastructure Investment and Jobs Act as a crucial source of funding for this effort, including the $5 billion earmarked for zero and low emissions school buses. The Act sets aside 50 percent, or $2.5 billion, for zero-emission buses, while the remaining 50 percent can fund both zero- and low-emissions buses. Eligible entities for funding include state, local, or tribal government, eligible contractors, and school transportation associations. Priority for funding will go to rural or low-income areas and tribal schools. The grants will be competitive and can cover up to 100 percent of the cost of the bus and charging infrastructure.
Across the country, Montgomery County Public Schools in Maryland leads all school districts with 326 buses committed followed by Broward County in Florida and Twin Rivers Unified School District in California. The Montgomery County Public Schools initiative is led by Highland Electric in partnership with Thomas Built Buses, Proterra, and American Bus. The buses will be assembled by Thomas Built Buses, draw on Proterra technology and will be fitted by American Bus. The buses are expected to have a range of 135 miles.
If you want to go deeper into the electric school bus world (or ESB to those in the know), we spoke with Sue Gander of WRI and Matt Stanberry of Highland Electric about the case for electrifying school buses, the scale of the electric school bus transition and the business case for Highland Electric for EV Hub Live in August 2021.
In the same State of the State release, the Governor announced an important new criterion that the New York Truck Voucher Incentive Program will "include only zero-emissions battery and green hydrogen fuel cell powered vehicles as part of the school bus electrification program." That is, CNG and propane school buses would no longer be eligible for funding under the program.
About the author: Tom Taylor