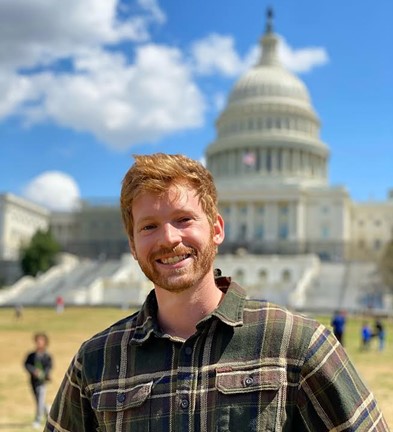 In our next installment of Staff Picks, we sit down with Josh Rosenberg. Josh is a data analyst at Atlas based out of Washington DC. This is Josh's last week with Atlas before he moves onto a new job in Colorado and so I wanted to squeeze all the insights I could from him before he's off. On a personal note, he has been a real gem to work with and the calmest pair of hands as we worth through data challenges.
Favorite dashboard / feature on EV Hub?
My favorite dashboard has to be the Automakers Dashboard. It's a place to go for a comprehensive look at the whole EV market, including everything from EV sales, information on upcoming models, and a look at what companies are investing in new plants and ventures that will bolster the EV market.
One data nugget or piece of information from that dashboard?
If you look at the 'EV Models' page on Automakers Dashboard, you can see that there's over 35 new EV models coming to the market over the next few years. Of those models, the average electric range is coming in at around 270 miles, with many models promising over 400 miles in range. This is positive news, as many people who are apprehensive about making the switch to EVs quote concerns about the range of the vehicle, better known as "Range Anxiety."
One tip or recommendation for using EV Hub effectively?
While we work hard to make sure our data is presented in a clear and presentable way, you may want to use the data in another report or research. You can export data from most of our dashboards by hovering over a visual, clicking the three dots, and selecting the 'Export Data' option where available. More information on how to export data from our dashboards is available here.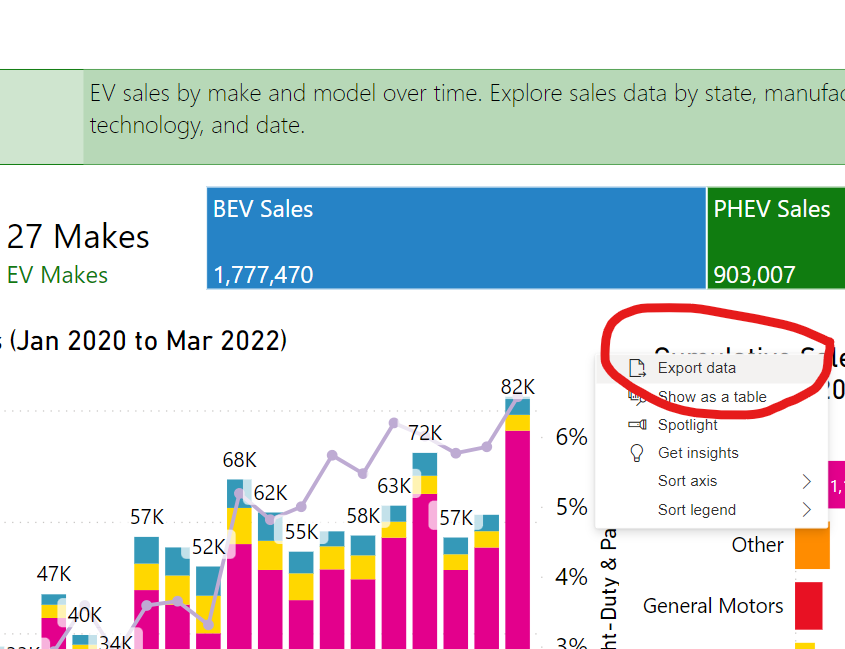 Something from EV Hub you worked on that you are proud of?
I currently maintain our page of State EV Registration data, a public page that serves to democratize the data around where EV's are registered in several states. We make the data we collect available to the entire community in an effort to inform better decision making and include tools for looking at the data like a public VIN decoder and a dashboard to explore the data. It's one of our most visited pages, and we encourage everyone looking for data on EV deployment to check out our page and provide feedback on how we can improve it.
One lowkey EV Hub feature or dashboard to highlight?
An awesome feature for people on EV Hub working in the EV space is our user directory. You can use this directory to search through the 1300+ people on EV Hub, working on specific issues or at specific companies, and connect with them through EV Hub. In a small yet growing community of people working on transportation electrification, this feature can be instrumental for getting in touch with the right people.
TV or film recommendation?
My go-to recommendation recently has been Barry. With the third season rolling out episodes right now, I think this show is super unique. SNL fans will find the familiar face of Bill Hader playing Barry, a veteran turned hitman turned aspiring actor, as he navigates LA while unsuccessfully trying to escape his troubled path. Hader is joined by Sarah Goldberg and Henry Winkler (Fonzie) among other amazing actors in a show that is an equal amount of funny, emotional, and dark. I really haven't seen any show like Barry. Tom (our Atlas staffer who you hear from each week) has given the seal of approval after taking my recommendation. You can watch it on HBO Max.
About the author: Tom Taylor