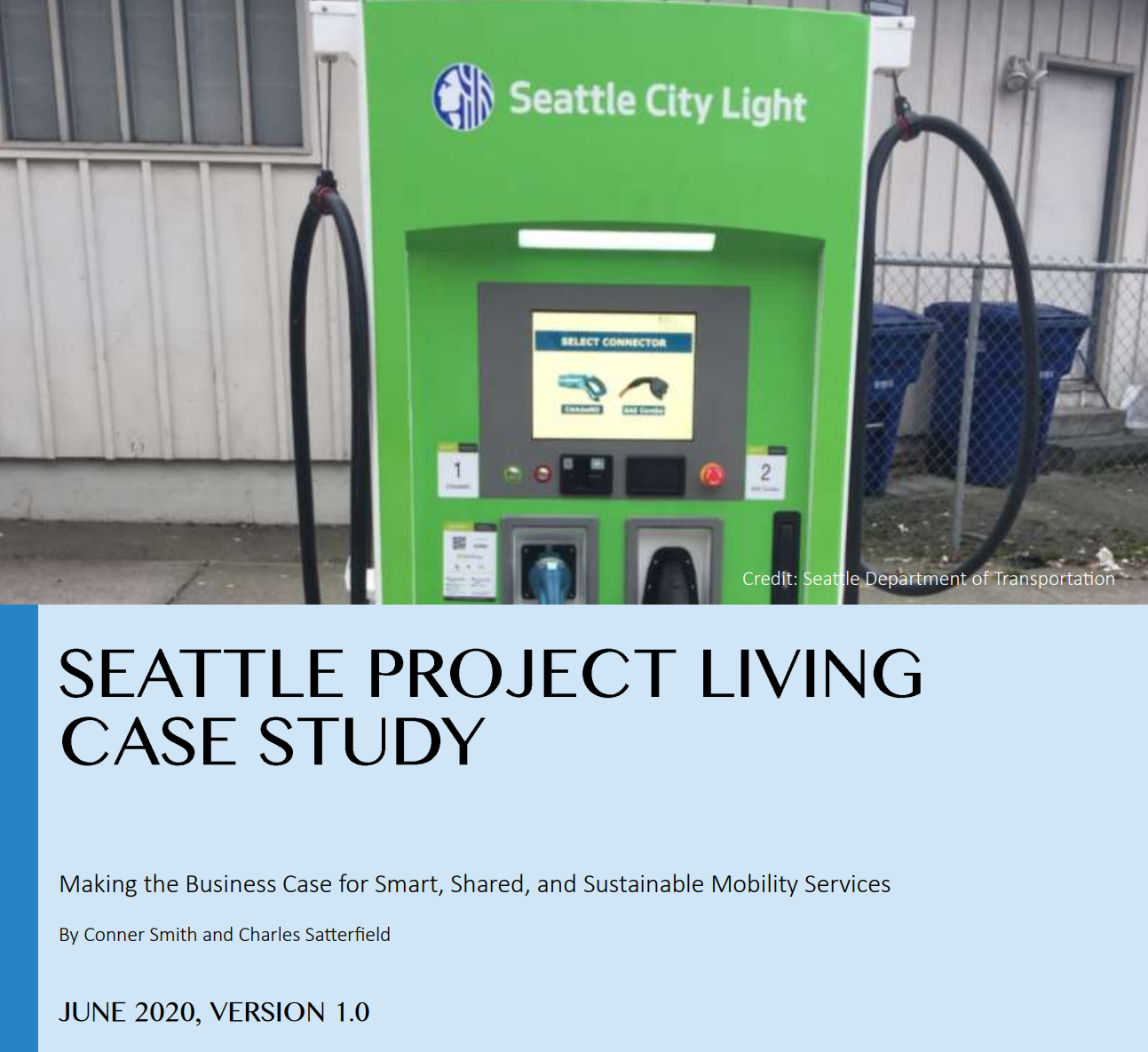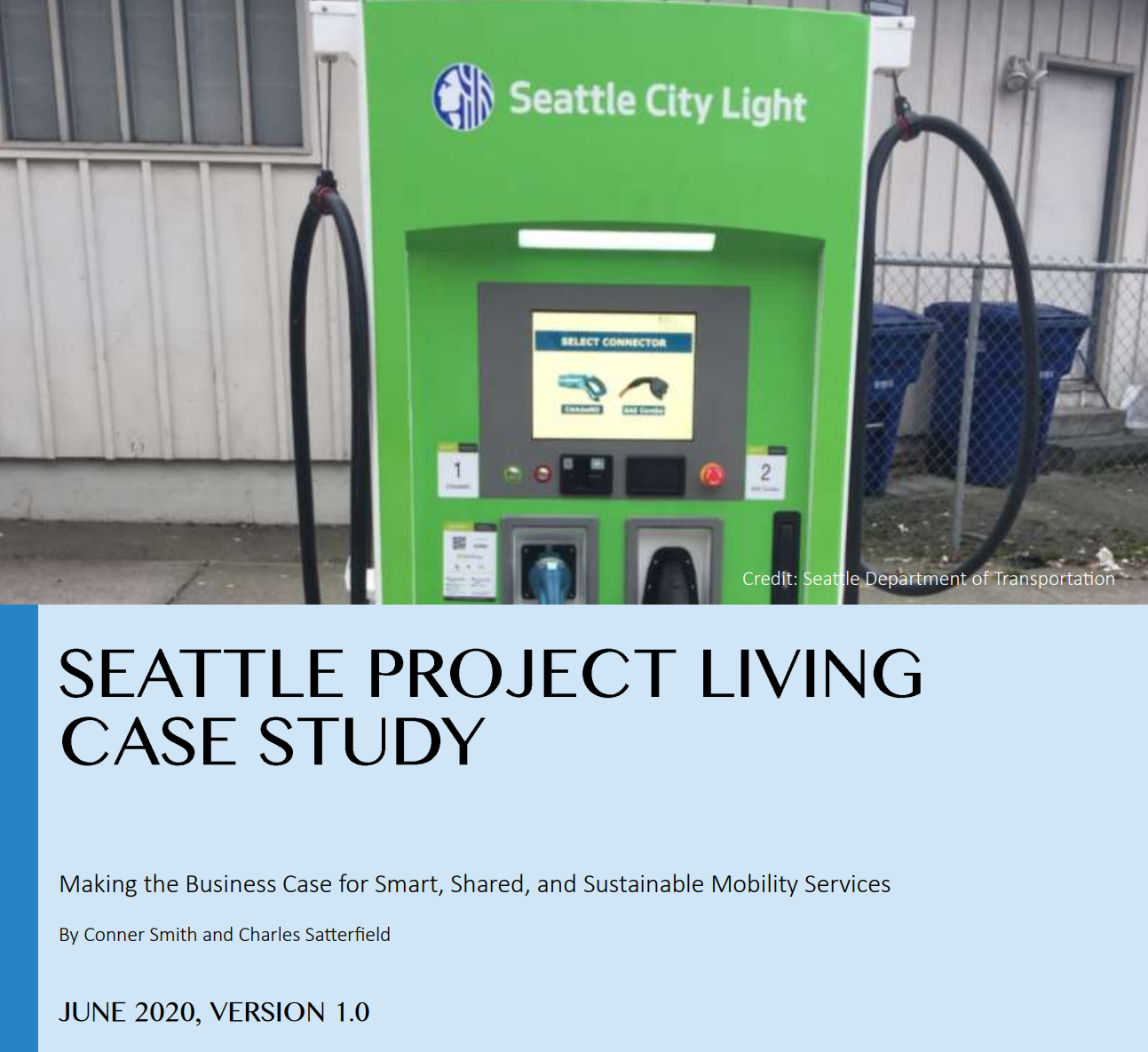 Source: EV Shared Mobility
Cities from Seattle to New York are working to reduce the impact of ride-hail trips provided by transportation network companies (TNCs) like Uber and Lyft. According to the Union of Concerned Scientists, ride-hail vehicles account for 69 percent more climate pollution than the trips they replace. These findings confirmed the sense of urgency already felt around ride-hail electrification as the TNCs themselves and city departments accelerate work to increase EV adoption by drivers on these platforms.
Answering the call from local government and advocacy groups, Lyft joined the EV100 network on June 17th and announced a commitment to electrify their entire service by 2030. In addition to converting all of Lyft's rental and autonomous vehicles to EVs, the company will work directly with drivers to ensure all personal vehicles on the platform are also electrified. Lyft plans to achieve this by advocating for "policies to accelerate EV cost parity" and leveraging outreach and education campaigns to "build demand for EVs" throughout the Lyft network.
Increasing access to cheap and convenient charging is also part of Lyft's strategy to slash the overall cost of driving EVs. Fortunately for the TNCs, four cities are participating in a project called EV Shared Mobility and are already deploying DC fast charging to reduce the time TNC drivers spend refueling and maximize the time they spend providing rides. As part of the project, co-led by Atlas, Seattle has already deployed eight new public DC fast charging stations and is planning to install four more, as is outlined in the Seattle Project Living Case Study released on June 18th.
The Seattle Department of Transportation (SDOT) is working with Seattle City Light to deploy a total of 20 DC fast charging stations across the city through September 2021. Seattle has developed their own methodology for siting these stations through the EVSE Dynamic Siting Tool which is detailed in the EVSE Roadmap for Electric Shared Mobility. The Roadmap also includes goals to collect community input around transportation needs as well as ensure ride-hail services complement public transit systems.
Charging infrastructure deployment is just one of the tools the city is using to reduce the barriers to electrification for ride-hail drivers. Seattle is also focused on enhancing EV awareness within the TNC driver community. The Puget Sound Clean Air Agency (PSCAA)'s Western Washington Clean Cities (WWCC) is leading this effort and collecting information on driver's needs and key concerns around EVs. Before the pandemic put a halt to in-person events, WWCC engaged more than 190 drivers in outreach events.   
The impacts of the pandemic extend beyond the postponing of outreach events. Seattle, like all cities participating in the EV Shared Mobility project, has had to grapple with significant declines in public transit and shared mobility usage due to COVID-19. This includes a drop in charging sessions at both city-installed stations and across major charging networks. Both EVgo and Electrify America reported usage declines greater than 50 percent on their networks from the beginning of shelter-in-place orders in mid-March through mid-April. We will be publishing the charging session data for the EV Shared Mobility project in an interactive data dashboard on the project website, www.evsharedmobility.org, in the coming weeks and preparing a special report on how each partner is adapting their projects to the realities of COVID-19.
About the author: Conner Smith