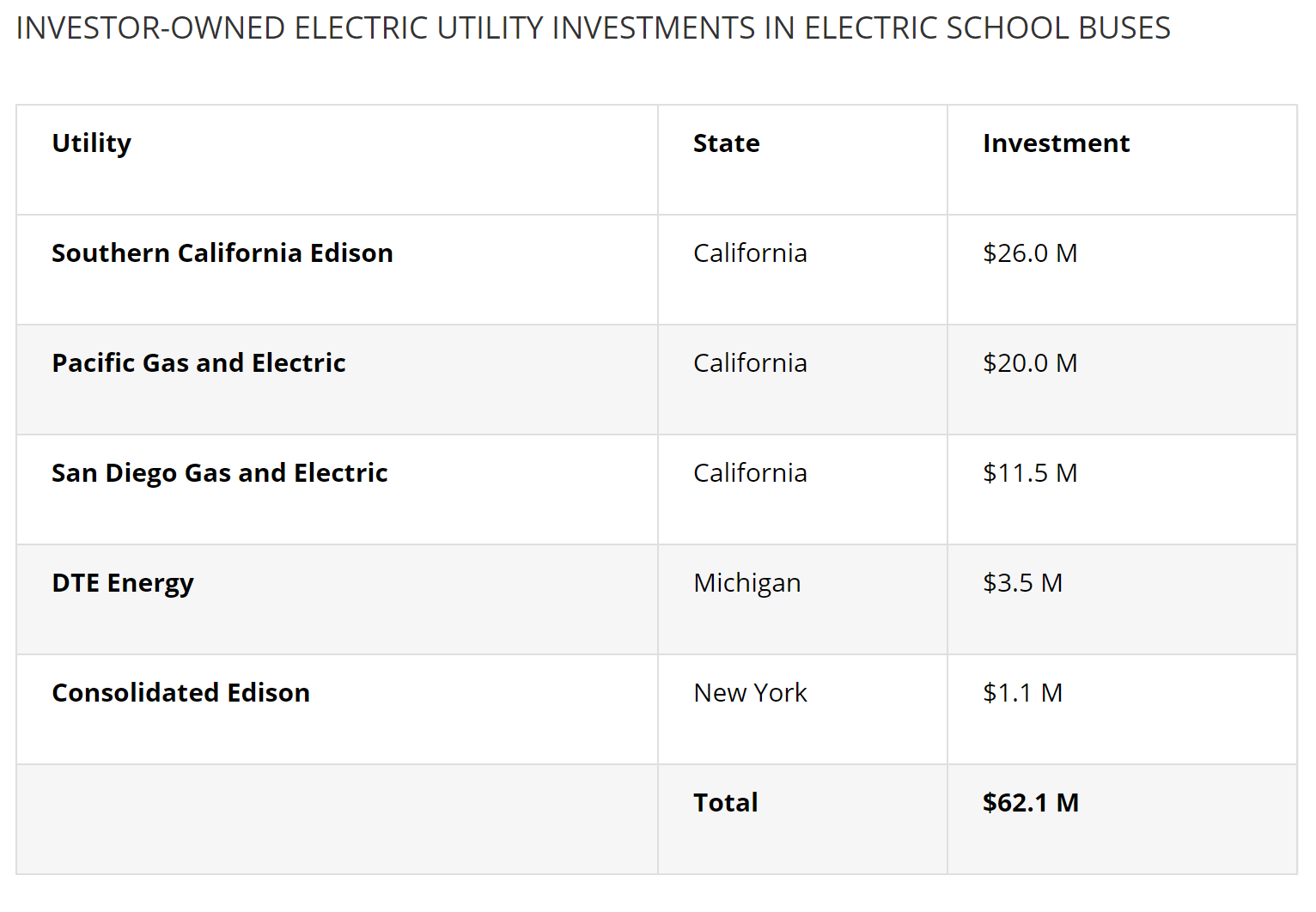 Correction: An earlier version of this data story stated that Michigan announced that it will dedicate $13 million of VW Settlement funds to electric school buses. This has been corrected to reflect that Michigan announced it will dedicate $4.2 million of VW Settlement funds to electric school buses.  
School is back in session and after lingering at less than 300 vehicles through the first half of 2019, electric school bus deployment is heating up. National electric school bus deployment could more than triple following a major announcement in August from the electric utility Dominion Energy, which plans to deploy 1,000 electric school buses by 2025 and fully electrify school buses in its Virginia territory by 2030.
A rise in public funding for electric school buses is positioned to accelerate market growth. In September alone, VW Settlement funds allocated to electric school buses increased from just $4 million to more than $28 million following announcements from Virginia and Michigan. These states will be among the first to realize the benefits of electric school buses, which can bring school districts significant savings due to lower operating and fuel costs while providing environmental benefits that accrue directly to children. The air quality inside an electric bus is reported to be six times healthier than inside a diesel bus.
Electric school buses also benefit the electric grid. Because these vehicles are idle for long and predictable periods of time, they are uniquely well-suited to enable bi-directional energy exchange, known as "vehicle-to-grid" (V2G) functions. Within V2G functions, school bus batteries not only consume electricity by charging, but also discharge stored electricity to the grid when it is valuable for them to do so, for example, during periods of high electricity demand. V2G functions have the potential to bring significant value to electric utilities by increasing electric grid reliability and efficiency. At least eight utility V2G-related programs have been filed since 2018 valued at more than $70 million. Under one such program by New York utility Consolidated Edison, electric school buses have already begun transporting students and the bus batteries will begin performing V2G in November when students are on Thanksgiving break.
Electric utilities also play a vital role in deploying more electric school buses through vehicle and charging infrastructure investments. Through September 2019, electric utilities in nine states have filed at least 16 programs that include school bus electrification. Six of these programs have been approved at a value worth more than $62 million.
Utility investment is only one side of the equation and public entities can step up their support for this technology. While states like California are moving to capitalize on the benefits of electric school buses, overall investment in electric school buses remains relatively low. Less than a third of school bus awards that have been allocated through the VW settlement so far are going towards electric buses. Since electric school buses cost roughly three times more than diesel models, continued public funding is required to strengthen the electric school bus market.
The recent uptick in electric school bus investment announcements is an encouraging sign that states and utilities are recognizing this technology's unique potential to benefit children and the electrical grid.  We'll continue to track both utility and public investment in electric school buses. Keep an eye out for an upcoming report outlining public and utility investment in electric buses and trucks.
About the author: Conner Smith