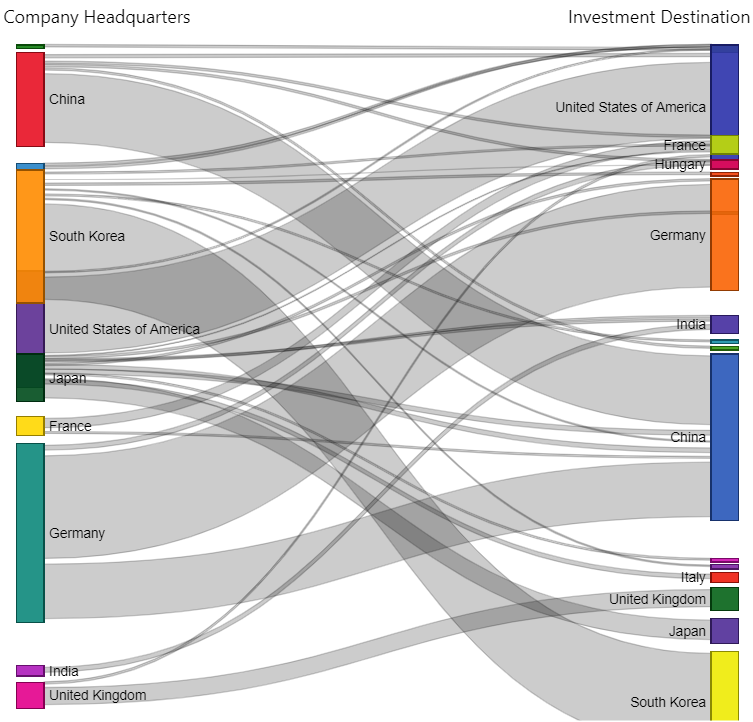 If there was any doubt whether 2021 would be a hot year for the EV market, look no further than the slew of private investment commitments logged in the first three weeks of the year. As of January 25th, more than $13.8 billion has been committed to transportation electrification advancement globally since the start of the year. This already represents 11 percent of the total EV investment announced in 2020. Roughly 40 percent of this is destined for the United States with China making up a majority of the remaining commitments.
Rivian continues to steal headlines and represents the largest investment commitment destined for the U.S. market. The company has raised an additional $2.65 billion as they race to bring their flagship vehicles to market as early as June 2021. They are also preparing to make good on the massive order of 100,000 delivery vans for Amazon, which was part of a $700 million investment from the online retail giant in February 2020. Prototypes of these vehicles are already being tested on the road and Rivian has raised a total of $8.5 billion since late 2017. The company has not announced plans on when or how they will list on the stock market.
GM claims the second-highest portion of U.S.-based investment recorded so far in 2021. The company's autonomous EV unit, Cruise, announced $2 billion in investment from Microsoft, Honda, and their parent company GM on January 19th. This came on the same day that GM announced their new commercial EV platform, BrightDrop. With an initial investment of $800 million to manufacture electric delivery vans in Canada, GM looks to contend with a growing field of manufacturers including Rivian, Arrival, Canoo, and Ford that all have plans to unveil electric delivery vehicles by or before the end of 2022.
Vans are only one part of the medium- and heavy-duty electrification boom, as a fleet of startups and smaller manufacturers have executed reverse mergers to go public. The latest to opt for this approach is electric bus maker Proterra in a deal that values Proterra at $1.6 billion and will raise $415 million for the company. Some of this investment came from Daimler, which has partnered with Proterra through their subsidiary Thomas Built Buses to develop electric school buses. Proterra, Thomas Built Buses, and Arrival have all set up shop in North and South Carolina as part of a growing ecosystem of medium- and heavy-duty EV manufacturing in the region.
Investment is not limited to vehicle manufacturing. On January 22nd, the charging service provider EVgo announced a $575 million deal to go public through a reverse merger with a special purpose acquisition company. EVgo, one of the nation's largest public fast charging network, follows the announcement of competitor ChargePoint's $493 million reverse merger deal to go public in September 2020. Volta Charging, a smaller company based in California focused on strategic charging at high-traffic retail locations, is also among the companies reporting new investment in January 2021. A new funding round will bring an additional $125 million for the company to expand its offerings.
This flurry of investment is likely to continue with signals of stronger support from the new Biden administration and federal backing for transportation electrification in the United States. We will track these developments as they come in on both the Global Private Investments Dashboard and the Automakers Dashboard.
About the author: Conner Smith