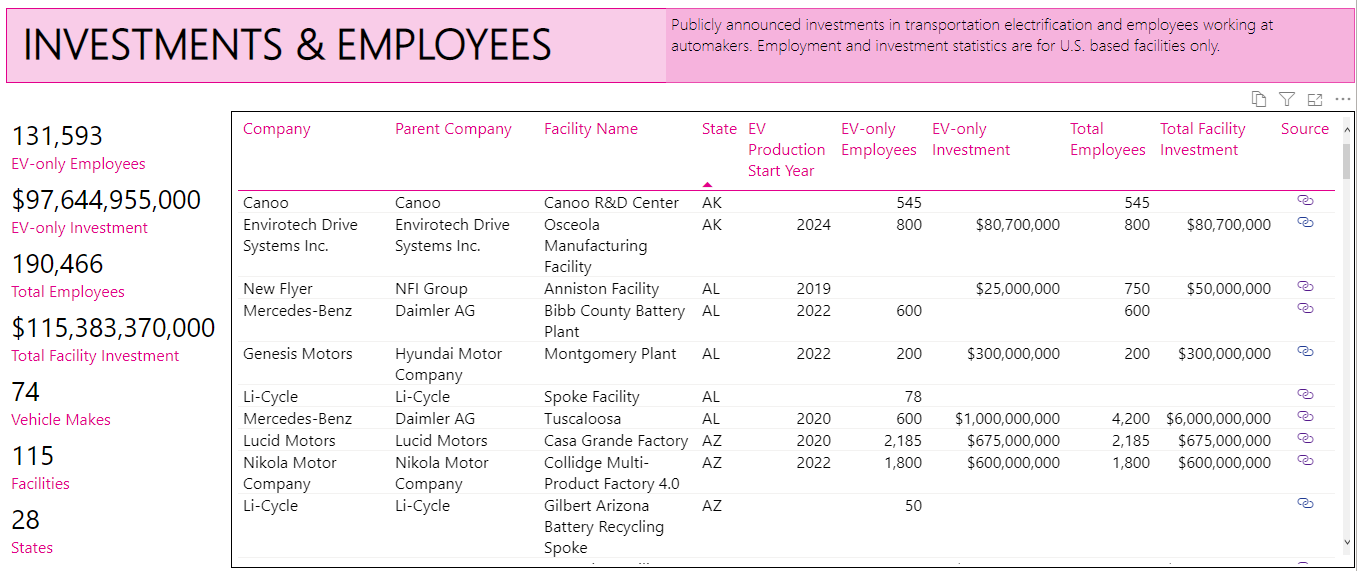 Two weeks ago, ABB announced an EV manufacturing facility in South Carolina. This facility will produce up to 10,000 chargers a year and support around 100 jobs. This followed a slew of other announcements of domestic manufacturing of EV chargers.
Until recently, we had only tracked EV manufacturing and battery facilities, but we now track EV charging and battery recycling facilities on Automakers Dashboard. We are now tracking more than 2,600 announced jobs and more than $270 million in announced investment for EV charging manufacturing.
Meanwhile battery recycling is also finding its feet domestically, including Redwood, Li-Cycle and Ascend Elements. We are now tracking $4.3 billion in announced battery recycling investments including more than 2,600 anticipated jobs. There was support in the Inflation Reduction Act in the clean vehicle tax credit for domestic battery recycling and while battery recycling lags EV production (you need the batteries to recycle), we may expect the number of domestic facilities to tick up.
We have written previously about the location of the jobs and the implications for EV and clean energy politics.
This data addition allows us to better understand the extent of the EV manufacturing boom we are seeing. We are now tracking more than 131,000 announced manufacturing jobs and more than $97 billion in announced investment in the United States.
On a related note, it was leaked on Thursday that Chinese battery maker Gotion is planning to build a battery facility in Michigan. The facility would support 2,000 jobs and $3.6 billion and significantly, would be the first Chinese battery maker to site facilities in the United States. Simon Moores from Benchmark Mineral Intelligence provides more here in a thread on the geopolitics of this announcement.
Know of any other announcements? Get in touch by replying to this email!
About the author: Tom Taylor