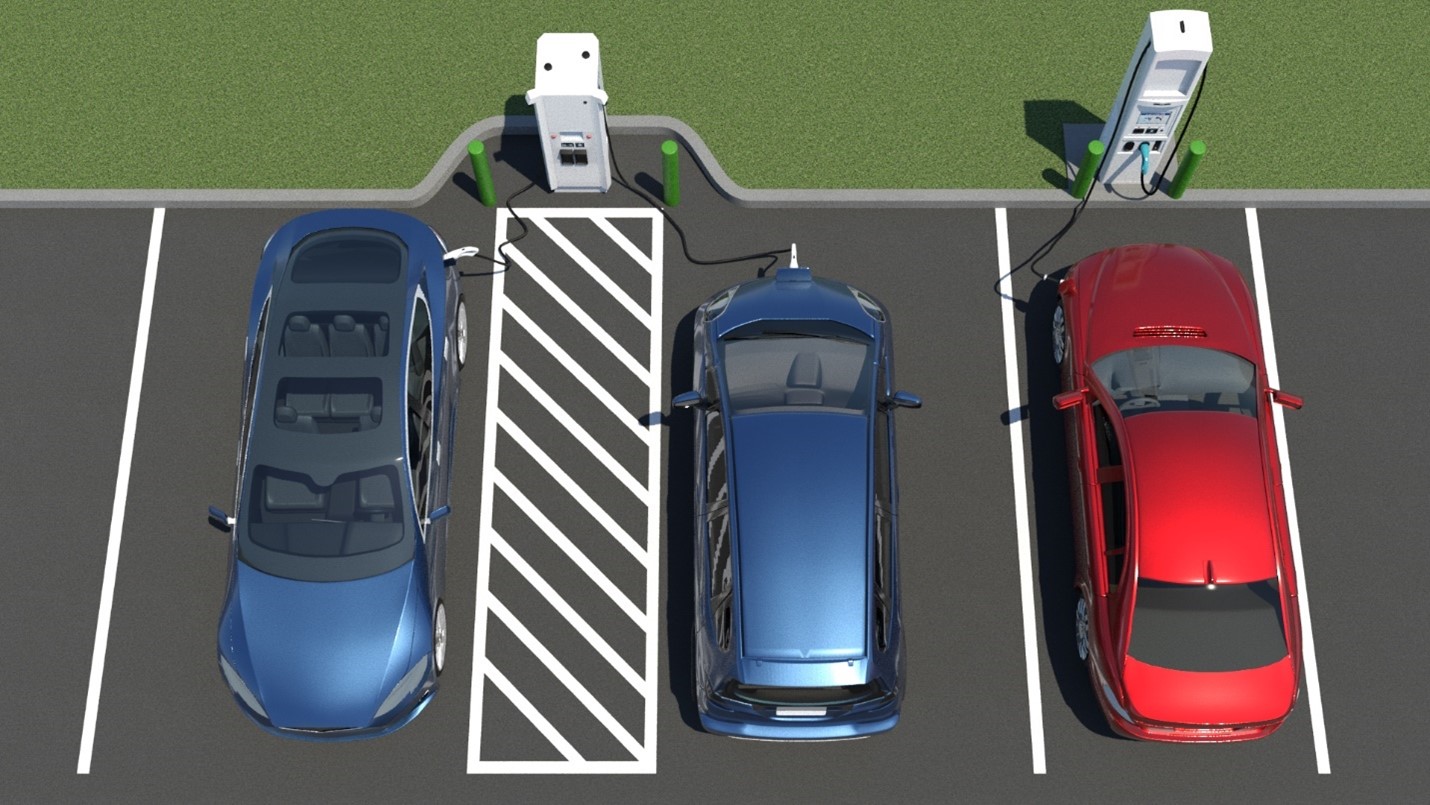 As National Disability Employment Awareness Month draws to a close, we wanted to highlight a crucial but often overlooked aspect of transportation electrification: the accessibility of EV charging stations.
According to the CDC, one out of every four Americans lives with some form of disability including 14 percent of Americans who live with a mobility-related disability, and five percent of Americans who live with blindness or serious difficulty seeing. People with disabilities may find it difficult or impossible to refuel their personal vehicle, which is one reason the ADA requires gas stations to provide equal access for their customers.
As EV ownership continues to increase and more states take regulatory action to phase out new light-duty, gas-powered vehicles, drivers with disabilities will face new challenges from heavier charging cables and new fueling configurations to different screens and payment processes.
Disabilities can be a significant barrier for EV ownership if public charging stations are not designed to be accessible. Research from the Research Institute for Disabled Consumers indicates that approximately 61% of people with disabilities would consider buying an EV only if charging infrastructure was more accessible. Barriers that participants noted include the weight of the charging cable and the lack of space around the parking stall.  
As states begin to roll out a nationwide EV charging network under the National Electric Vehicle Infrastructure (NEVI) Formula program, it is essential that they ensure convenient and accessible EV charging for all drivers.
Under the NEVI Program Guidance, all EV charging stations must comply with American with Disabilities (ACT) and Section 504 requirements to accommodate individuals with disabilities. This includes people using mobility devices such as wheelchairs, walkers, and other assistive equipment. Considerations include ensuring enough space to exit and enter the vehicle, unobstructed access to the EV charging stations, and more.
According to recommendations from the U.S. Access Board, there are two principal aspects of accessibility that should be considered when designing EV charging stations: mobility and communication.
Accessible Mobility Features
To accommodate people who rely on assistive mobility devices, the U.S. Access Board recommends that EV chargers accommodate the following considerations:
A vehicle charging space that is at least 11 feet wide and 20 feet long
An adjoining access aisle that is at least 5 feet wide
A clear floor or ground space at the same level as the vehicle charging space with unobstructed side reach
Accessible operable parts, including on the charger and connector.
These considerations allow an individual with assistive devices enough space to maneuver around their vehicle freely and plug in. EV chargers should also be installed at the same level as the vehicle charging space and access aisle for people using mobility devices.
Accessible Communication Features
The U.S. Access Board recommends that all EV chargers should have accessible communication features to be used by people who are dead or hard of hearing, visually impaired but still able to drive, and other people with disabilities who do not rely on assistive mobility equipment. The Access Board emphasizes the need for an accessible EV charger user interface. This includes a visibly accessible display screen, input controls, audible signals, and contactless payment systems.
Read the rest of the U.S. Access Boards recommendations here and visit our NEVI Dashboard to view state plans and learn how states plan discuss ADA compliance.
About the author: Moe Khatib