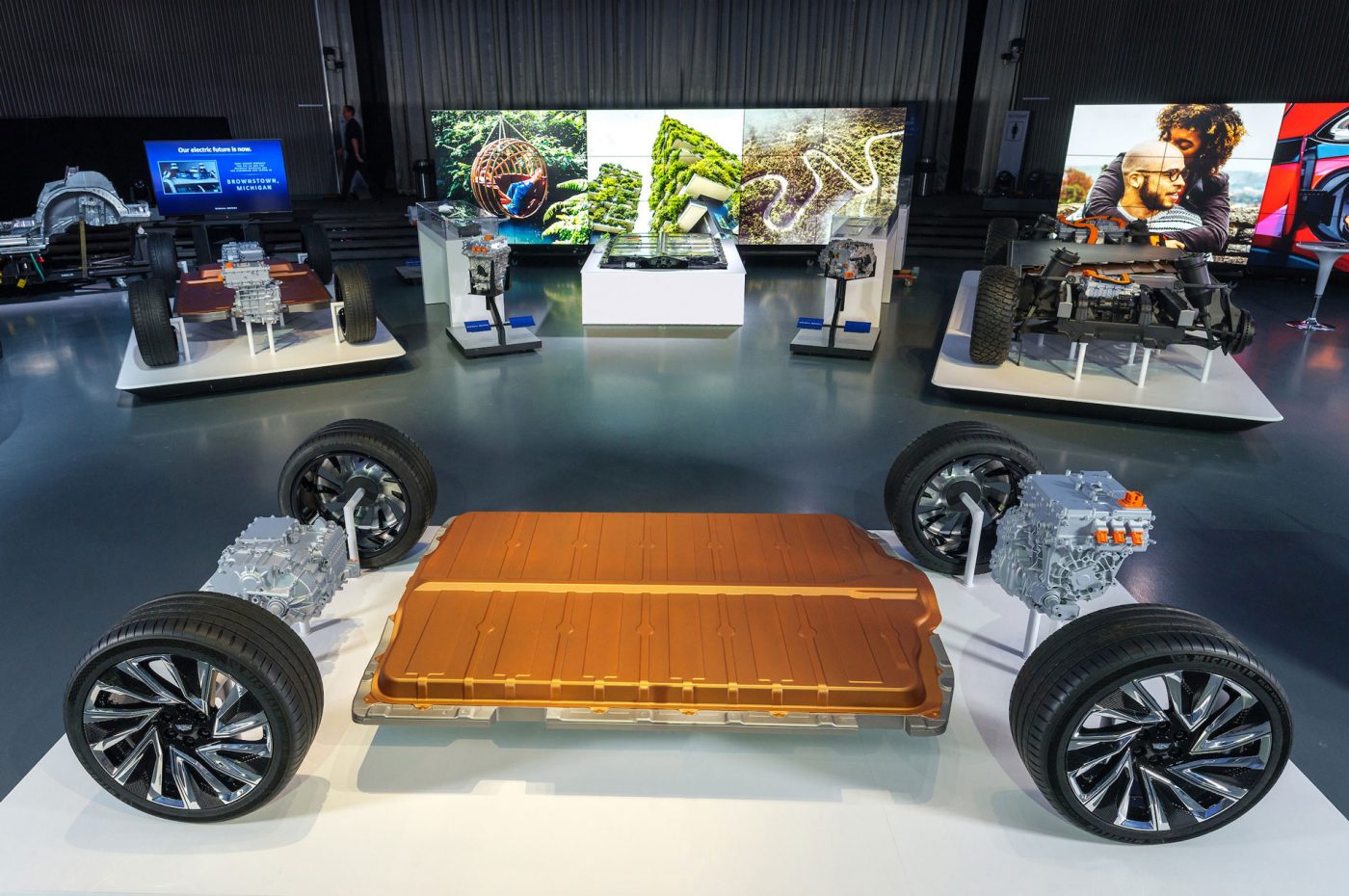 Transportation electrification has been at the top of the news cycle throughout 2021 with stories of both boom and bust for automakers, startups, and other companies seeking to generate capital through stock offerings. It has been a wild ride for companies like Nikola, Lucid Motors, Canoo, Workhorse, Fisker, and Lordstown Motors, all of which entered the market in the past year through reverse mergers with Special Purpose Acquisition Companies. These deals, along with commitments from major automakers, contributed to more than $90 billion in global private investment the EV Hub has tracked since July 2020.
It has not only been powerhouses like Tesla and rising stars like Nio who have experienced gains and losses from the volatile EV stock market. Automakers and startups alike are vying for leadership in the battery space as several groups have hinted at imminent breakthroughs. QuantumScape, a startup dedicated solely to the development and commercialization of solid state lithium-metal batteries, which use a solid rather than liquid electrolyte and aim to produce gains in range, battery life, and speed of charging, was another company which listed on the stock market through reverse merger. The Bill Gates and Volkswagen-backed company saw stock prices peak at more than $130 per share at the end of 2020 before plummeting to a low of around $40 in February after news broke of lawsuits filed alleging the company misled investors and that their prototype cells would not be able to power an EV. QuantumScape responded with an announcement of a breakthrough in late February with more advancements expected before the end of the year.
QuantumScape has also been jockeying for position with other startups like Fisker. The latter recently agreed to settle a legal dispute over trade secrets in February and later announced it would pull out of the solid state battery effort altogether. For their part, Fisker is turning its focus to the release of their debut EV and inked a deal in February with Taiwanese manufacturing giant Foxconn to produce the vehicle. As Fisker pulls back, others are beginning to dabble in the solid-state space. New job postings sighted from Rivian in early March at their Palo Alto, California facility indicate the company is looking to boost internal R&D capacity. Rivian, which is releasing its entry level debut vehicles this summer, already boasts an industry-leading maximum range of 400 miles for their lithium-ion batteries in vehicles that will be available in 2022.  
The giants are hot on the tails of these upstarts with both Tesla and GM making serious inroads in U.S.-based battery development. On March 11th, GM announced a new partnership with MIT-based SolidEnergy Systems to develop next generation lithium batteries by 2023. The partnership seeks to produce denser, cheaper batteries that go beyond the already impressive 450-mile estimated top range of GM's forthcoming Ultium battery system. Despite the name of the company, SolidEnergy is not a solid-state battery company and still works with liquid electrolytes. However, GM continues to explore technology advancements in solid-state batteries and the product of this venture is expected to be some form of hybrid "wet" lithium-ion battery.
Tesla's forays in the solid-state realm are more murky, although the EV kingpin is hard at work on in-house battery production to power its upcoming Semi and other upcoming vehicles. Analysts expect Tesla to retain the lead in cheap battery prices through the decade with GM and others closing in. American autos will face stiff competition as Volkswagen, increasingly considered a leading contender for EV market dominance, is gearing up to slash battery production costs by 50 percent and roll out its new "unified" battery cells by 2023 based on announcements made at a March 15th "Power Day" event. The automaker also indicated plans to "eventually" transition to solid state platforms and deploy 18,000 charging stations across Europe through 2025. Volkswagen is one of several automakers that committed to accelerate their electrification plans worldwide in the last month, all of which you can track on the Automakers Dashboard.
About the author: Conner Smith