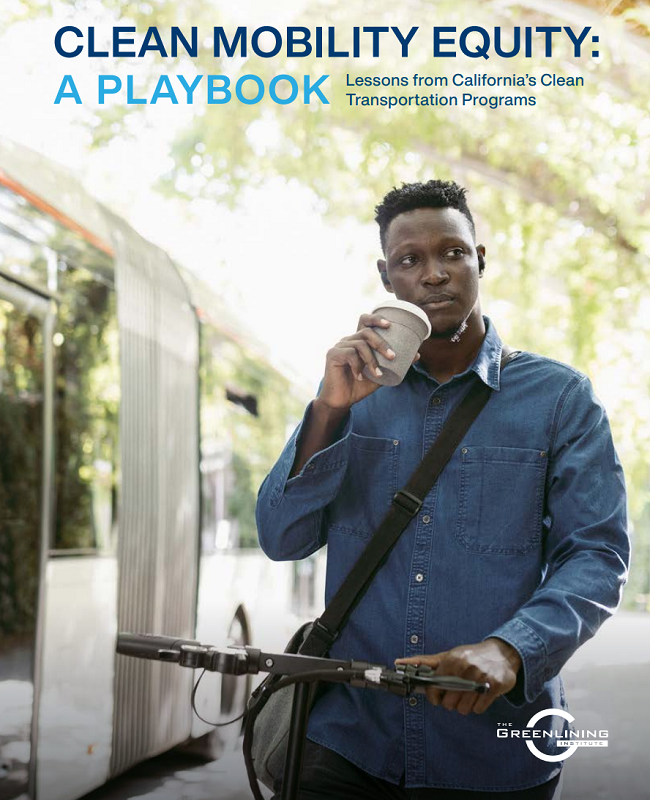 Last week, the Biden Administration unveiled a sweeping $2 trillion infrastructure package. Heralded as a "once-in-a-generation investment" in the nation's critical infrastructure, the plan includes a clear focus on addressing racial inequity and climate change. The Administration has proposed funding the investments through a partial rollback of the Trump Administration corporate tax breaks over the next 15 years. The plan outlines $174 billion in targeted investment in transportation electrification which would include  point-of-sale rebates for EV purchases, funding to state government and private companies to deploy charging stations, and grants to electrify 20 percent of all school buses among other proposals. A separate provision worth $20 billion would go directly to transportation projects in underserved communities. The transportation electrification provision is the second-largest single element in the proposal after a $213 billion investment in affordable housing. The package also includes $100 billion in proposed electrical grid and renewable energy investments.
The pandemic has helped highlight the urgency to invest in transportation electrification in underserved communities. Communities of color face worsening health outcomes driven by disproportionate exposure air pollution. New research from the Greenlining Institute in a report called "Clean Mobility Equity: A Playbook" distills the best practices in California and outlines a path forward to a more equitable transportation system. The playbook suggests 10 actions that California public officials can take to ensure climate and transportation programs to address inequities in the distribution of resources in the state. Among the report's recommendations are to increase targeted support for jobs and training for underserved groups and transition away from programs focused on promoting single occupancy vehicle use. Transportation equity is also a key focus of President Biden's infrastructure plan, which includes investment in workforce development and support for transit electrification.
In addition to these actions, the playbook urges the state to scale up existing programs including the Sustainable Equity Transportation Program (STEP). STEP is currently funded at $22 million and focuses on capacity building in disadvantaged communities. The program is supported by the broader California Climate Investments (CCI) program which is funded through the State's Cap-and-Trade exchange. More than 55 percent of CCI investment has been dedicated to underserved communities.
Equitable transportation investment is not limited to California and the Greenlining playbook looks to influence federal and state action outside the Golden State. Transportation electrification initiatives in states including Colorado, New York, and New Jersey are responding to this need by prioritizing underserved communities in program rollout. In Colorado and New York, between 15 and 20 percent of the $810 million in approved utility investment across the two states since July 2020 has been committed to invest in EV charging infrastructure and subsidize the purchase price of  EVs operating in underserved communities. Both New York and New Jersey are integrating a focus on environmental justice across public agencies with the latter establishing the Office of Climate Action and the Green Economy in February 2021. In the announcement, Governor Phil Murphy dedicated more than half of the $100 million in new transportation electrification investment to projects enhancing environmental justice.
At the national level, President Biden's infrastructure package faces a contested battle in the Senate. Republicans have called for smaller plans, although at least two prominent Republicans have expressed support for expanding federal tax credits for both EVs and EV charging. Adding 500,000 charging stations is among Biden's more aggressive goals and would represent the first major federal foray in charging infrastructure expansion since the American Recovery and Reinvestment Act of 2009. The EV Hub is expanding the way we track state and federal policy action and you can view enacted policies and bills under consideration through the Laws and Regulations Dashboard and State Legislation Dashboard.
About the author: Conner Smith