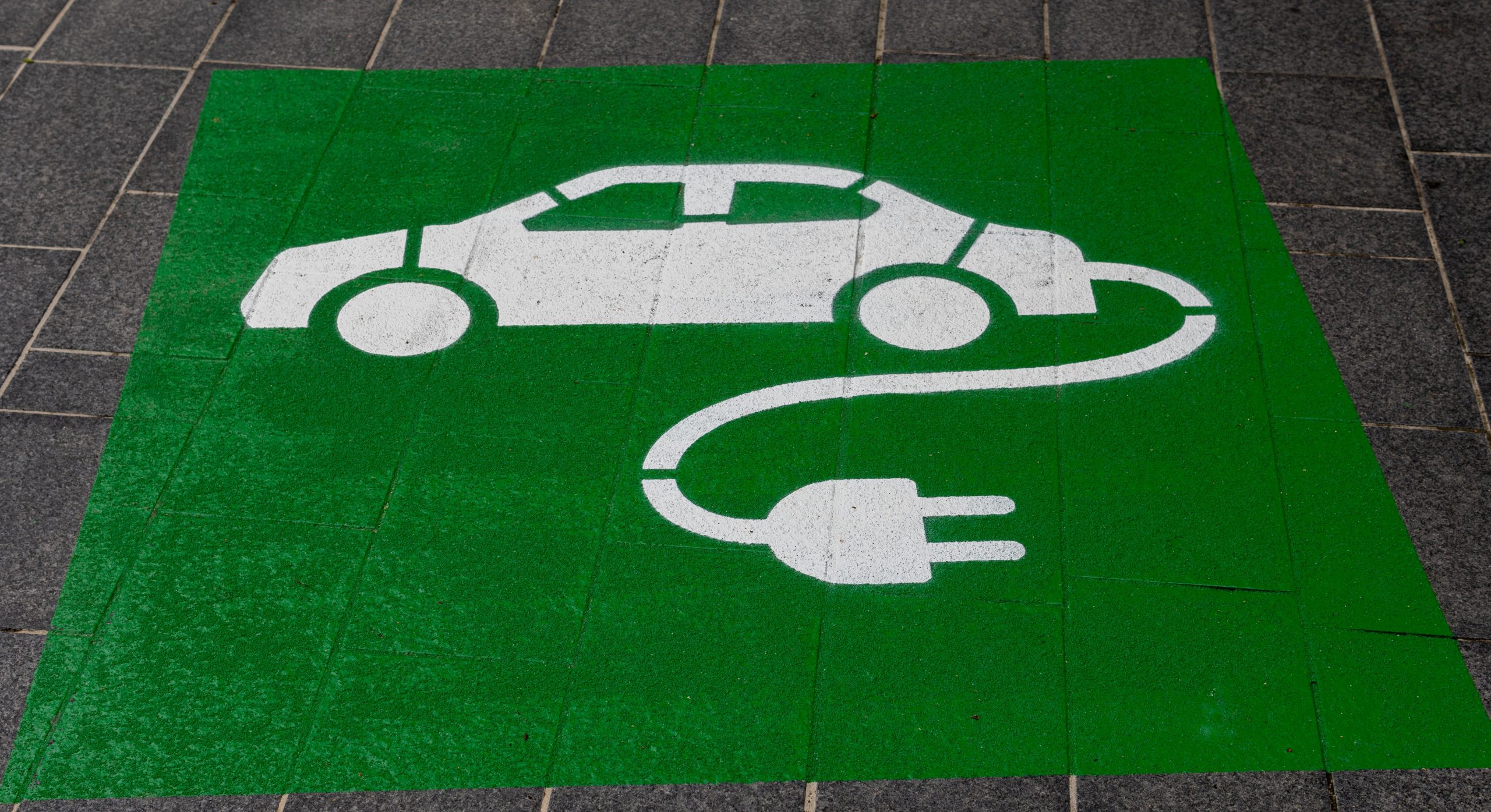 Photo by Michael Marais on Unsplash 
For the last digest of the year, I took some time to chat with my colleagues and reflect on the year. In this piece, we hear from Atlas policy analysts Nicole Lepre and Tom Taylor, senior policy analysts James Di Filippo and Rob Fitzgerald, and founder Nick Nigro.
What is one EV story that piqued your interest in 2022?
Nicole: The passage of Assembly Bill 2700 in California enables pro-active, long-term utility planning to prepare the electric grid for anticipated electric vehicle (EV) adoption. Absent policies like this, utilities can only plan for grid upgrades based on known rather than anticipated EV charging power needs, which can result in significant delays to installing and activating charging stations. This is especially important for medium- and heavy-duty electric vehicles, which require a lot of power to charge and are also a key vehicle class to electrify since they generate a lot of pollution, particularly in or near low-income communities, which are often near freeways, ports, and other facilities where medium- and heavy-duty vehicles operate.
Tom: As we look to 2023 and potential logjam again in Congress, it will be back to the states for legislative action on climate. We saw big climate and EV funding passed by states in 2022 as well as strong regulatory action (see California's leadership on ACCII and the spread of ACT). These developments in 2022 will set up even bolder state level action in 2023. And then of course the EV jobs story with a bumper year of job announcements in 2022.
James: In 2022 medium duty electric delivery vehicles have really come into the fore, including continued deliveries for Rivian's van into service for Amazon. But the story that really punctuated the trend to me this year is the news that GM subsidiary BrightDrop (manufacturer of medium duty vans) is projecting $1 billion in revenue in 2023, its first full year of production. Last mile delivery is a strong candidate for electrification and it's exciting to see that market really start to take off—we will all be receiving our online purchases by way of an electric van sooner than you might think.
Rob: I really enjoyed reading Tom's piece on the ZEV element of CARB's ACC II regulation earlier this year. It's not only exciting to see California set a standard for 100% by 2035; other states are following suit by adopting the regulation!
Nick: Inflation Reduction Act. It's a game changer in so many ways.
What's one piece of work that you proud of this from this year?
Nicole: I co-authored a report called "Deploying Charging Infrastructure for Electric Transit Buses," where we conducted 28 interviews with transit agencies, electric utilities, charging providers, engineering firms, and not-for-profit groups, to learn about challenges, lessons learned, and best practices for deploying charging infrastructure for electric transit buses.
Tom: I love working on the weekly digests and so I will start there. Here are two that were fun to pull together– the first on hybrid EVs and the second on the EV videos that trend on YouTube. Another big piece of work was a report we released a few weeks ago on the domestic EV market and supply chain. It was a lot of work, but I am proud of the way it came together.
James: 2022 has brought many interesting projects to Atlas so it's hard to choose just one, but I would highlight our current project helping the Colorado Energy Office with market research, program design recommendations and infrastructure assessments to support the state's planned medium and heavy-duty infrastructure funding program. Deploying charging infrastructure is critical for adoption of MDHD vehicles and Colorado is on the forefront of this effort. It has been rewarding to engage in this important work.
Rob: I'll stick with the ACC II ZEV theme here. Earlier this year, a small team here at Atlas modeled the alternative compliance mechanisms included in CARB's ACC II ZEV regulations. We used this model to estimate different forecast scenarios for states considering adopting ACC II, so they could understand what the standard would require state-wide in real terms.
Nick: The Climate Program Portal. In short order, our team spun up a website that's tracking federal investments across a wide range of agencies to give non-profits and public agencies actionable intelligence on climate funding opportunities. We're now growing that product in 2023 thanks to the generous support of multiple foundations. We've demonstrated our Hub concept three times beginning with our flagship EV Hub followed by Buildings Hub and now the Climate Program Portal. The future is bright with our approach to democratizing access to vital information for the policymaking community.
One recommendation for how to unwind over the holidays.
Nicole: Re-visit a favorite album from your middle school days and listen during any holiday travel.
Tom: I'll recommend two very different podcasts that are not climate related. The first is Harsh Reality, the Story of Miriam Rivera. This podcast about a trans reality TV star from the early 2000s. This podcast was so well told, I think I listened to the whole thing in 24 hours. The other one I have started listening to recently is Hard Fork a podcast from the New York Times about technology. The two hosts have good rapport and dig into interesting tech questions in a way that is accessible for luddites like me.
James: Unless you have been living under a rock, you probably have heard about ChatGPT, Dalle, Stable Diffusion or one of the other recently released AI tools that can take user prompts and output text or images with spookily human-like results. In the down time between family time and festivities this year, I know I will be playing with these new AI toys, asking them to imagine wacky song lyrics or virtually paint strange new scenes. I encourage everyone to give them a try—you will likely be amazed and unsettled in equal measure.
Rob: I set myself a goal to run 2,000 miles this year, so that's how I personally plan to unwind over the holidays! For anyone who doesn't find hitting the streets of Washington, DC each morning before work relaxing, my holiday recommendation would be: eat as many home-baked cookies and do as little unnecessary work as possible.
Nick: First, if you're taking days off, set an out-of-office and stick to it. Whatever comes your way during this time of year can almost certainly wait. Second, try to make some phone calls to old friends or family members who you can't see in person this year. Even if it's just to say hi, I think it's a more valuable way to stay in touch than text message. And last by not least, reserve some time for yourself to unwind with a show, a book, or, as I'll probably do, my stack of IEEE Spectrum magazines (nerd alert).
Thanks to Tom, Nicole, James, Rob, and Nick for sharing insight, and stay tuned for more staff spotlights in future digests.
About the author: Moe Khatib