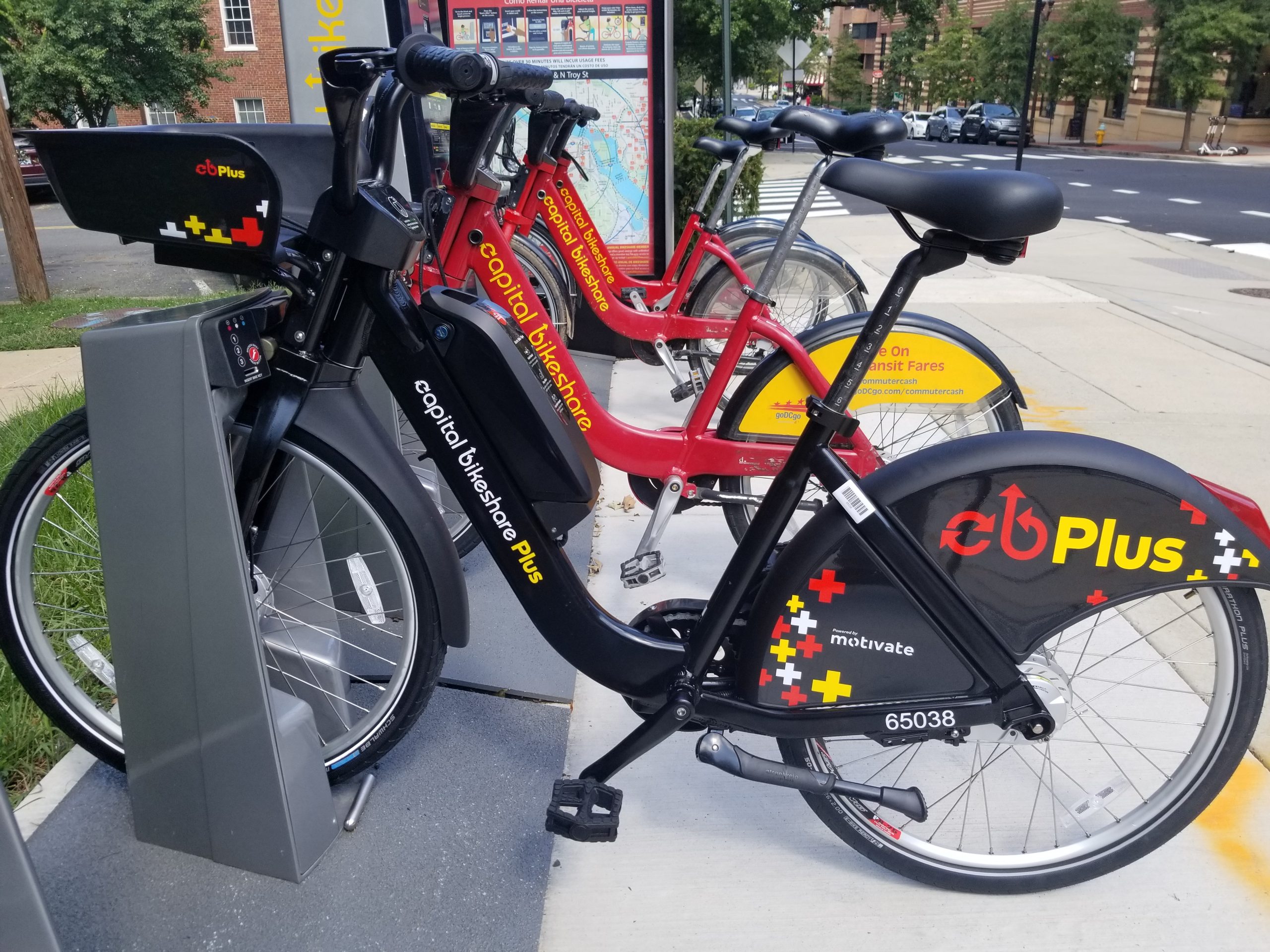 Last week, the District of Columbia (D.C.) Council unanimously approved legislation for an income-based financial incentive program for electric bikes, or e-bikes, and is headed to Mayor Bowser's desk for her signature. As part of this package, income-qualified residents can receive up to $2,000 in the form of a rebate or voucher for the purchase of e-bikes at certain retailers. Importantly, for those who may struggle with the upfront cost, there is a voucher option also so that they do not have to wait to be reimbursed for the purchase. Meanwhile, all city residents can claim up to $750 for an e-bike (or $1,000 for a cargo e-bike). Additionally, the bill reserves some funding for local retailers to sell and repair e-bikes.
The District's decision to fund e-bikes is a trend we're noticing in state and local jurisdictions across the country.  While we often talk about electric vehicles (EVs) in the transportation decarbonization conversation, electric micro-mobility uptake (including e-bikes and e-scooters) is taking shape and policy is catching up with significant demand.
On the federal level, the Electric Bicycle Incentive Kickstart for the Environment (E-BIKE) Act was re-introduced by Representative Jimmy Panetta and others in March of this year. The proposal would create a refundable federal tax credit of 30 percent for a qualified e-bike capped at $1,500 for new bicycles that cost under $8,000. The bill has not yet been read.
A similar e-bike tax credit was passed by the House of Representatives in the Build Back Better bill but did not make it into the final legislation known as the Inflation Reduction Act (IRA). Though the IRA authorized an unprecedented number of clean energy and climate provisions, the landmark climate bill excludes consumer-facing incentives for the purchase of an e-bikes. Currently, there is no nationwide e-bike benefit.
State incentive programs for e-bikes have been ramping up in recent years. California, for example, provides up to $7,500 for qualifying e-bikes when trading in a used vehicle. Colorado provides grants to local governments to create e-bike programs, and Connecticut provides residents vouchers of up to $1,500. More state incentive programs can be found here.
Local municipalities also have begun to provide incentives for e-bikes. A well-received e-bike voucher program in Denver reportedly led to 71 percent of recipients using their cars less after purchasing an e-bike, and 90 percent riding their e-bike on a weekly basis.
E-bikes offer a suite of advantages, such as reducing commute time, carbon emissions, mining and environmental justice impacts, and cost burdens. A recent UC Davis study found that greenhouse gas emissions reductions were estimated to be 12–44 kilograms of CO2 equivalent per e-bike rebate participant per month in select California municipal incentive programs.
While we've seen a notable uptake in e-bike usage, adequate policy and infrastructure support has not kept up, leading to safety and access concerns. According to recent data from Transportation Alternatives (TA), an average of seven bike riders a week in New York City were seriously injured between January 2022 and June 2023. To address this safety concern, TA has outlined a number of infrastructure recommendations for e-bikes, including expanding bike lanes, creating dedicated e-micromobility lanes, daylighting intersections (i.e. removing a car space at the intersection to enhance visibility for all road users), and more.
Electric micro-mobility is often the most affordable and clean transportation option for those living in urban and low-income areas. As such, policy and infrastructure incentives for electric micro-mobility is critical as we work to decarbonize our transportation sector.
About the author: Moe Khatib