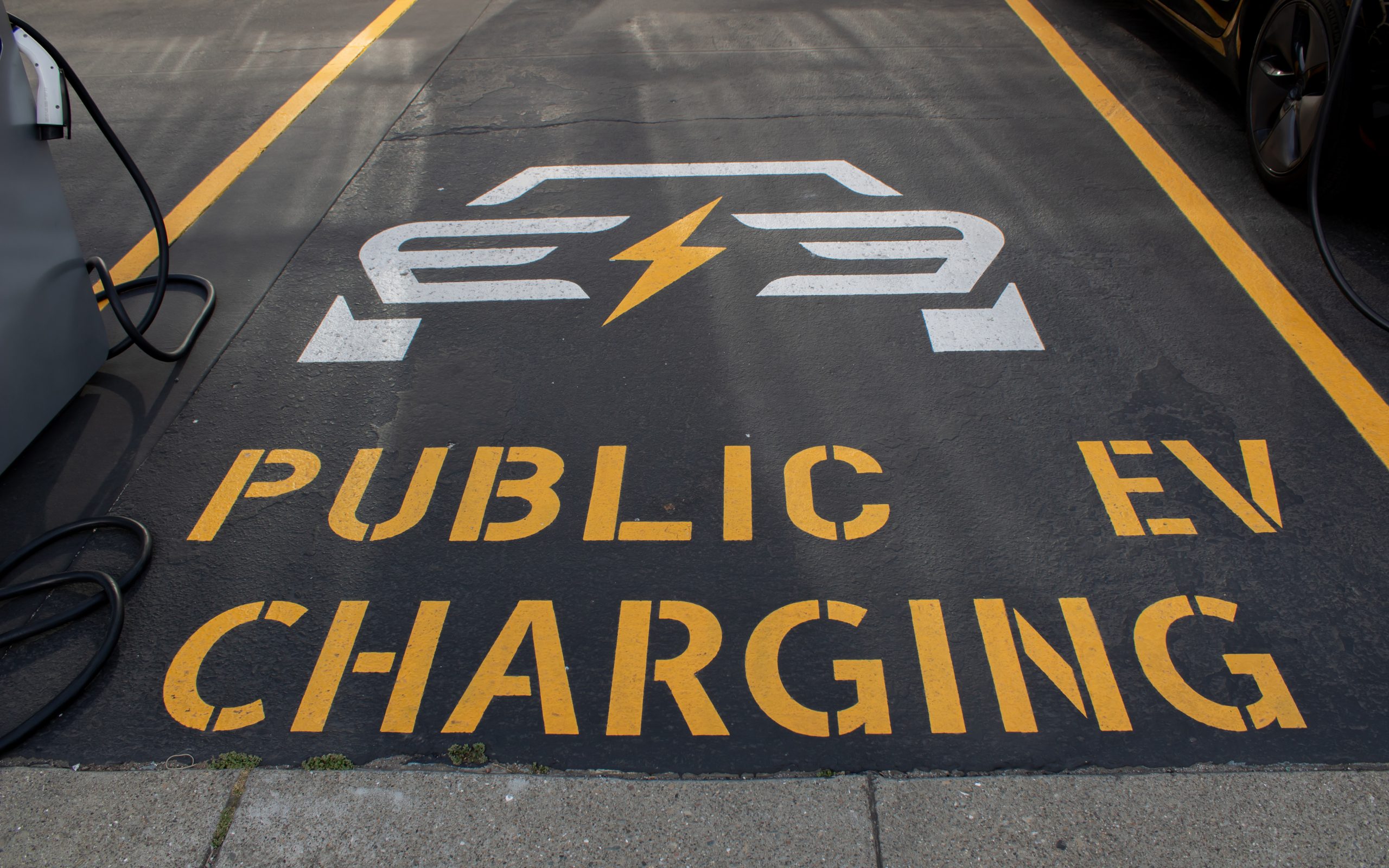 With Tesla being the notable exception, automakers have trailed behind charging providers, utilities, and government when it comes to investing in electric vehicle (EV) charging infrastructure. Now, seven large automakers are taking the EV charging market into their own hands.
Last week, these seven global automakers announced an upcoming joint venture to build out an EV charging network in the United States and Canada. The group includes BMW Group, General Motors, Honda, Hyundai, Kia, Mercedes-Benz, and Stellantis.  Together, the companies plan on installing at least 30,000 fast chargers in urban areas and highway corridors – nearly double the number of public fast chargers currently available in the United States. In addition, these charging stations are intended to be accessible to all EV drivers and meet NEVI requirements by offering both Combined Charging System (CCS) and North American Charging Standard (NACS) connectors, allowing the companies to apply for funds allocated through the National Electric Vehicle Infrastructure (NEVI) program.
The push aims to address three critical aspects of the existing charging network. First is the current pace of charger deployment. Automakers need chargers to be deployed quickly and efficiently to ensure that charger deployment keeps up with anticipated EV demand. While we've deployed more than 10,000 fast chargers in 2023 so far (65 percent year-over-year growth from 2022), we'll need more than 250,000 fast chargers by 2030. Deploying fast chargers can be a timely process, so investment now is crucial.
Second, the announcement from the automakers makes it clear that the existing network is not meeting the expectations of consumers, something we've covered in a previous digest. In describing their new network in a press release, the two lead areas of focus are reliability and high-power, promising to deliver the "best-in-class charging experience based on renewable energy and supported by the quality, reliability, and resources of world-leading automakers." In addition to reliability, the joint venture pays special attention to amenities of the charging locations, offering canopies where possible, restrooms, food service, and more. While these automakers are well-resourced, only time will tell if they can deliver on their promises.
Lastly, the move appears to be an attempt to level the charging playing field in the U.S. by creating a counterweight to Tesla. Currently, Tesla's Supercharger network accounts for over 60 percent of the U.S. public fast charging network with more than 20,000 fast-charging ports, compared to just 13,000 non-Tesla ports. With this investment, this new network will be open to all EV drivers with the expectation that it "will support current and projected EV sales and will foster the adoption of electric vehicles."
More details on this partnership are yet to be made public, and other major automakers such as Ford and Toyota have yet to comment or show their cards. Fast chargers as part of this network are expected to be deployed beginning in 2024. In the meantime, visit our EV Charging Deployment dashboard to take a look at the U.S. charging infrastructure market.
About the author: Moe Khatib