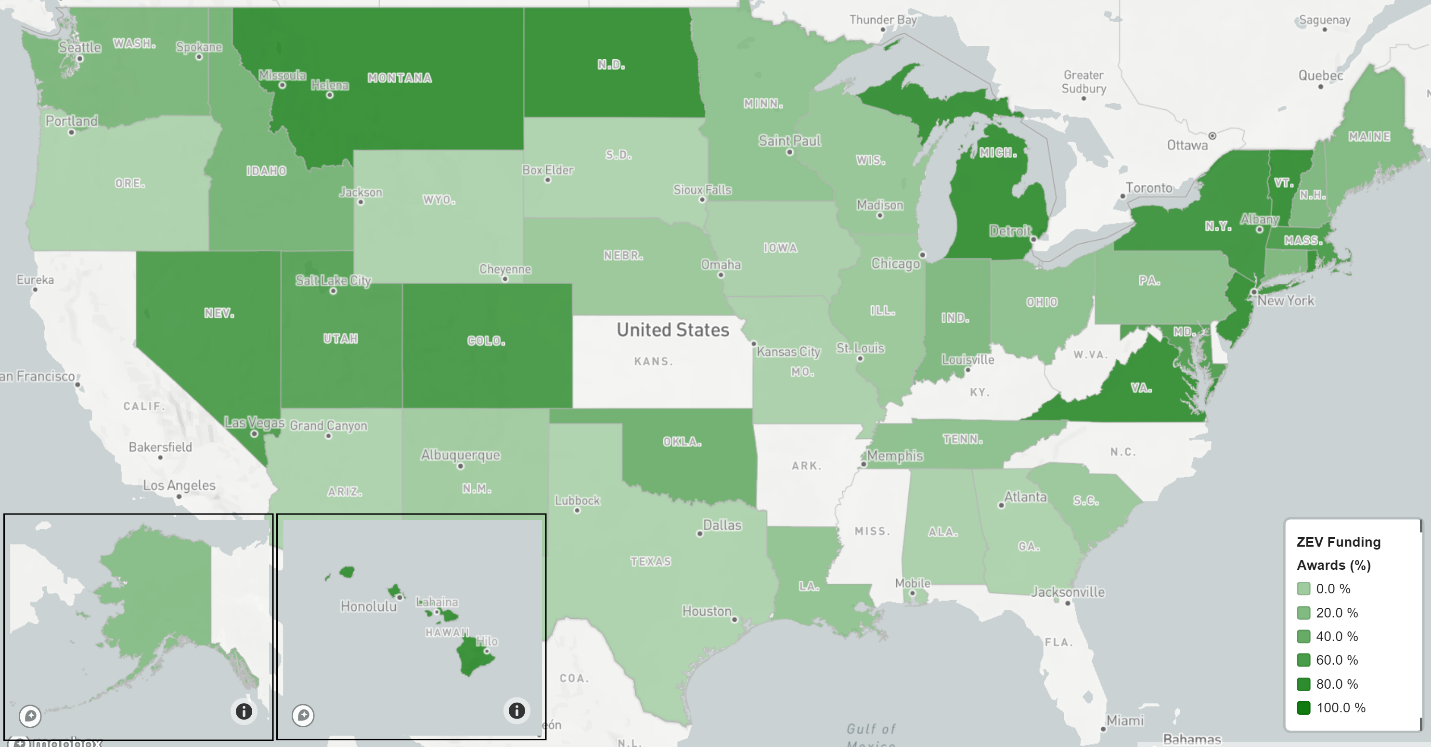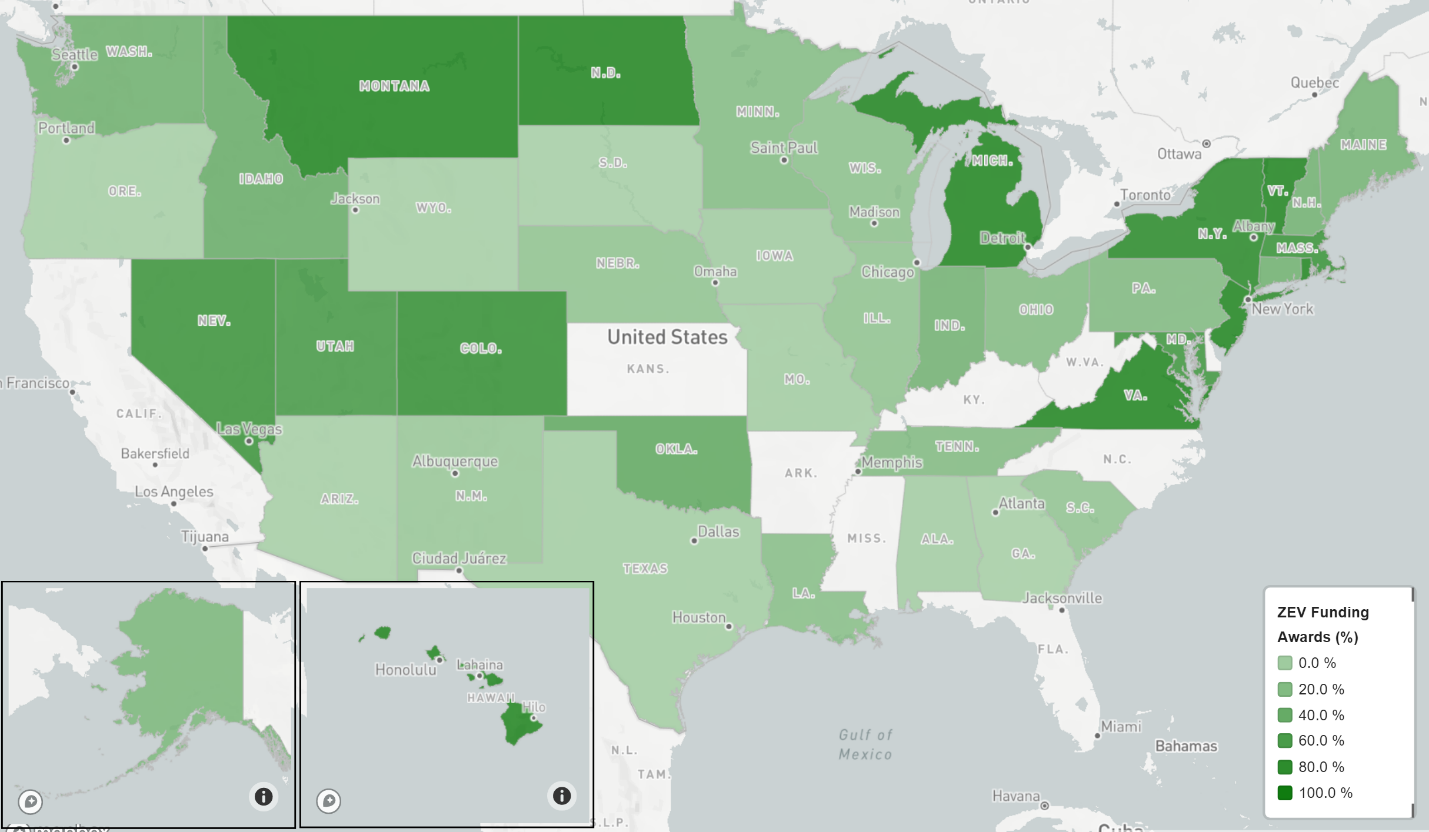 A previous version of this story said that Texas had not awarded any VW settlement funding to EVs. The state has made one award to electric school buses that was made in April 2020. We regret the error.
The Volkswagen Settlement remains one of the largest dedicated sources of public funding for transportation electrification investment and it is somewhat insulated from both decisions in Washington and the effects of COVID-19. Two years after the first VW Settlement award was made, only 20 percent of the almost $3 billion in settlement money allocated to the 50 states and Washington D.C. has been spent.
As of June 2020, $597 million out of the $2.8 billion total in state settlement funds had been awarded to specific projects. Almost half of this funding is going to support EVs and EV charging, spanning at least 35 states and amounting to $283 million in awarded funding. The first award tracked by the EV Hub, $14 million for passenger vehicle charging stations in Virginia, was made during the second quarter of 2018. Since then, at least 41 other states have made awards.
The settlement has been a boon for the electric transit bus market which has been the beneficiary of 24 percent of the total awards made so far, the highest of any single technology including conventional vehicles. Funding for other types of vehicles is on the rise and school bus awards grew from only $3.4 million at the end of June 2019 to $48.2 million as of June 2020 with school districts in 16 states now moving to electrify fleets.
Although 48 state mitigation plans have been finalized, governors and agencies in states like New Jersey and Colorado have increased funding supporting EVs by issuing executive orders and implementing transportation electrification plans after the first awards were made. Other states have missed opportunities and Texas, the state receiving the second-largest allocation worth $209 million, has made only one award worth $1 million for EVs. 
Nationwide, up to 80 percent of settlement funds have not yet been awarded and all states still have the opportunity to make transformational investments in EVs. Only 20 percent of awards have been made so far to deploy EV charging out of the total $316 million committed in state plans. In total, there is at least $540 million remaining for dedicated transportation electrification projects and EVs are eligible for an additional $740 million from projects where conventional and other alternative fuel vehicle purchases are also allowed.
The VW Settlement remains one of the most important sources for funding for EV charging as well as electric trucks and buses. The impacts of COVID-19 have renewed the urgency around the electrification of the medium- and heavy-duty sectors and have brought increased attention to the legacy of injustice experienced by communities of color who suffer disproportionately from both the virus and emissions associated with these vehicles. Black and Brown people have been forced into neighborhoods with the dirtiest air through decades of discriminatory housing policies and systemic inequality that places them at a specific disadvantage in terms of both access to transportation and public health. These combined impacts make electrification of both port and freight vehicles as well as cleaner school and transit buses priority actions to address the disproportionate burden of pollution in these communities. With millions of award funds remaining to be allocated, states have an opportunity to maximize the one-time resources provided by the VW settlement to electrify these key segments of the transportation sector
About the author: Conner Smith